Happy 4th of July, DealDash bidders! Today is a special day on DealDash, let's take a look at what's going on.
DealDash always makes a big deal out of the holidays, and I absolutely love that they are so festive! Independence Day is a big deal, and DealDash treats it like a proper holiday, as they should. That's good news for us bidders, because when DealDash celebrates, the bidders are the winners! Take a look at these fun and festive things going on around DealDash today!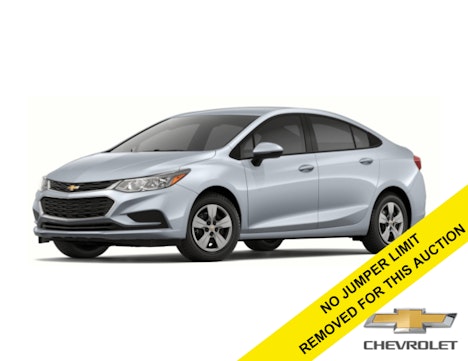 Chevy Cruze Time!
Today is the big day! The Chevrolet Cruze auction starts in an hour, at 5PM Eastern Time. Be sure that you are prepared and that you have your bids purchased and ready to go. Here is a link to see the auction right here.  This is going to be a long multi-day auction, and you'll want to pay close attention while the bidding is going on. And the good news for you is that this is an auction that the "No Jumper Limit" has been removed, so you don't have to get your bids in before the auction reaches $5. The other good news for you is that bids are on a SUPER SALE today.
Bid Super Sale
The bids are at an all-time low price today – just .11 a bid! That's actually an amazing price, you can get the largest bid pack, 5,000 bids, for just $550. That's an amazing deal, and you rarely (if ever) see the bid prices this low. They must have been thinking about all of the bidders who plan on participating in the car auction today because this is a great time to stock up if you want to be in the running for the car.
Auction Wins 1/2 Off
Yes! It's true! The auctions are half-off today! This is a really great deal, especially if you tend to bid on higher-priced items. When DealDash runs it's half-off auction wins you can save a lot of money. This means that if you have won an auction that ended at $80 you will only have to pay $40. It's quite a deal!
4x Time as the Highest Bidder
Finally, there is also a special TATHB running. You will get 4x the time on your bidding clock today. This means that your free bid meter will fill up four times as fast as on a regular day. It's a perfect opportunity to bid on things that you would be purchasing anyway, such as gift cards.
Thanks for Reading the Blog
Check out the new items up for auction such as the car and the amazing sales and promotions on DealDash. Set your BidBuddy and watch the fun happen!
Thanks so much for reading this DealDash Tips article on the special 4th of July events on DealDash today. Don't forget to check back every day for new articles here are well as on our sister blog, DealDash Reviews. Want to read about a particular item or certain category? Just comment down below on what you would like to read.
Visit DealDash and see the 4th of July sales and promotions. DealDash has some amazing things going on today. Visit DealDash now to see how much you can save. Have a good time on DealDash, and happy bidding everyone!


This sponsored DealDash blog article was written by Dawn E, a mother of 3 who loves DealDash. Dawn was compensated for writing this article. This blog is written by real DealDash customers. The opinions and advice shared here represent our customers' views and not those of the company. Read even more on DealDashReviewed.com, or on her own blog, DawnBlogtopus.