I'm a long-time shopper on DealDash.com. If I were asked to list five things I love most about shopping on DealDash, I would probably say superb customer service, free shipping and handling, a user-friendly automated bidding system, wide variety of bid packs to choose from and a quick and easy payment system. Here's why:
Superb Customer Service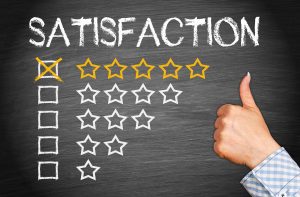 Customer service on DealDash is always superb — better than any other online company I've ever used. It is very easy to get in touch with customer service on DealDash. All we have to do is scroll down to the bottom of the home page and click on the huge yellow bar that says "Contact Support." A window will open up for us to fill out to receive help with any question or concern and the turn-around response time is very reasonable. In fact, if we need an immediate response, we can click on another green bar that says, "Live Support Online." Many other companies have hidden contact information that makes it extremely difficult to get in touch with them, but DealDash has always made customer service a top priority. Not only is it quick and easy to contact customer service, but DealDash team members are always helpful and courteous.
Free Shipping & Handling
Another huge benefit we receive when shopping on DealDash is free shipping and handling — even if we do not win and do a buy-it-now to get all our bids back to use in another auction. We always know exactly how much we will have to pay for the items we win with no extra charges other than tax. DealDash never adds hidden charges. We also receive tracking information so we know when our products will arrive. Items are carefully wrapped and arrive in excellent condition.
Automated Bidding
DealDash also has the most user-friendly automated bidder system — BidBuddy — to meet the needs of busy customers. It is simple to add or cancel bids at any point while competing in an auction. It also allows us to place as many bids as we want. This is important. If I am busy washing clothes, cooking or if I want to go to the post office or grocery shopping, all I have to do is make sure I place enough bids to take time away from my computer, phone or whatever online device I'm using. Many other penny-auction sites limit customers on how many bids we can place and that also limits busy people from being able to multi-task.
Variety of Bid Packs
Rich or poor, we could not ask for more than having this wide variety of bid packs to choose from – especially when they are on sale for 12 cents a bid. Below is an example for the different bid pack sizes and prices:
60 bids for $7.00
300 bids for $36.00
600 bids for $72.00
2,400 bids for $288.00 and
5,9000 bids for $600.00
Although the price will vary based on the sale price at the time, I feel the DealDash bid packs are more reasonably priced than most other penny-auction sites online.
Quick & Easy Payment
DealDash has the best payment system I've ever found on any shopping site. When we notice an auction suddenly gets down to the last few shoppers, we might only have a few seconds to add more bids before it closes. Therefore, having a quick and easy payment system is very important because it can make the difference between winning and losing. Just set up your credit card or make a purchase in a few simple clicks via PayPal.
These are just some of the reasons DealDash has been in business for more than 10 years and has so many satisfied and loyal customers. Happy shopping everyone!

Blog posts are written by real DealDash customers. The opinions and advice here represent our customers' views and not those of the company. This sponsored blog post was submitted by: Barbara L. Sellers. Barbara was compensated by DealDash for this blog post.