I'm a long-time shopper on DealDash.com. If I were asked to list five things I love most about shopping on DealDash, I would probably say superb customer service, free shipping and handling, a user-friendly automated bidding system, wide variety of bid packs to choose from and a quick and easy payment system. Here's why:
Superb Customer Service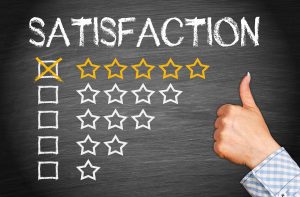 Customer service on DealDash is always superb — better than any other online company I've ever used. It is very easy to get in touch with customer service on DealDash. All we have to do is scroll down to the bottom of the home page and click on the huge yellow bar that says "Contact Support." A window will open up for us to fill out to receive help with any question or concern and the turn-around response time is very reasonable. In fact, if we need an immediate response, we can click on another green bar that says, "Live Support Online." Many other companies have hidden contact information that makes it extremely difficult to get in touch with them, but DealDash has always made customer service a top priority. Not only is it quick and easy to contact customer service, but DealDash team members are always helpful and courteous.
Continue reading

"What I Love About DealDash"