Are you a happy DealDash.com shopper?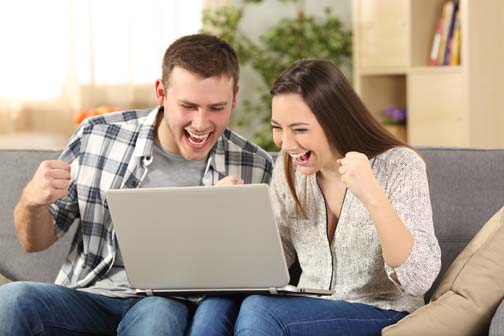 Happy shoppers become loyal customers, so what does it take to become happy DealDash shoppers? I thought about it and came up with a list.
Follow a Budget
Happy shoppers are responsible shoppers. It's difficult to be a happy shopper if we over-spend our budget.
It's easy for new customers to get caught up in the fun and excitement of shopping on DealDash. When I first discovered DealDash, I did. I had so much fun, I didn't want to stop, and I quickly became an avid shopper. However, I decided to slow down, figure out a monthly budget and become a responsible shopper.  
After I planned ahead, always bought my bid packs when they went on sale and followed a budget, I was enjoying shopping on DealDash more than before.
Avoid Distractions
Happy shoppers avoid distractions.
It's important to choose a quiet time to shop on DealDash when we will not be interrupted with phone calls, visitors or other distractions. Choosing the right time of day or night to shop can make a huge difference.
Continue reading

"How to be a Happy Shopper"