Many people like to have a large selection of tools in their garage or shed. With DealDash you can get the tools you need while enjoying shopping and bidding.
Do you use tools often? Maybe you like to build and repair things or work on cars. Are you the person that your friends and family look to when they need help repairing something? Then you should definitely try to win some of the tools that DealDash offers for auction. That's right – DealDash offers all sorts of tools and equipment. Here are some tips and tricks from DealDash to help you win tools.
What Do You Want to Win?
There is a nice selection of tools available on DealDash. These are the types of products that you see in the store and say "I should really pick one of those up for the garage." Here are some of the different products that you might be interested in winning:
204 Piece Auto Tool Set. This tool set has pretty much everything that you will ever need to do small repairs on your car at home. It even includes a sturdy and attractive toolbox.
10 Piece Electrical Tool Set. This tool set includes screwdrivers, wire cutters, pliers, and more. They are even insulated for safety.
Dremel Rotary Tool. The Dremel rotary tool comes with an assortment of accessories. This tool is great for small projects around the house, or even for crafts.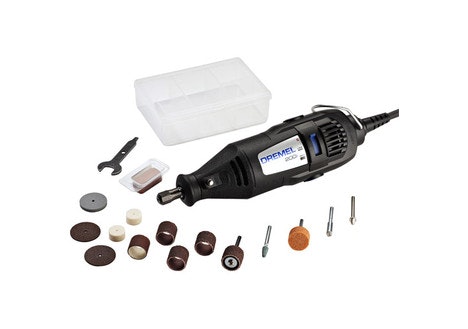 If you would like to see some of the other tools that DealDash offers, you can click this link right here.
Set an Alert or Bookmark
Unlike some of the other items that DealDash carries such as jewelry, these tools don't come up for auction every single day. This means that if you are interested in one of these or any other tools, then you will probably need to set an alert or a bookmark. This way you will know when the auction is coming up and you can plan accordingly. Don't worry, alerts and bookmarks are easy to do, and don't cost you any of your bids.
Setting an alert is super simple. First, search for the tool that you're interested in bidding on. Then click the button that says "Alert me" and DealDash will send you an email when they have scheduled an auction for this tool. DealDash will alert you when the auction is starting within a couple of days, and then again when the auction is starting within a couple of hours. When you get the alert email from DealDash you can go see the auction page, and set a bookmark or put some bids into your BidBuddy.
After finding out that the tool you want is coming up for bid you'll want to bookmark it. This will stick it to the top of your home page. You'll want to do this so you don't forget it's coming up. Just click the little star in the top corner, and it will deposit and pin the auction to the top of your DealDash home page. After that, you can choose to add bids to your BidBuddy, or wait and bid on it manually. Your choice!
Thanks for Reading the Blog
Using DealDash is fun, and if you are in the market for tools you can save money and time by using DealDash. Try these tips to bid on the tools of your dreams.
Thanks so much for reading this DealDash Tips article on tools to win or BIN on DealDash. Don't forget to check back every day for new articles here are well as on our sister blog, DealDash Reviews. Want to read about a particular item or certain category? Just comment down below on what you would like to read.
Are you ready to bid on tools on DealDash? Keep these DealDash tips in mind and you'll be winning tools in no time. Visit DealDash now to see how much you can save. Have a good time on DealDash, and happy bidding everyone!



This sponsored DealDash blog article was written by Dawn E, a mother of 3 who loves DealDash. Dawn was compensated for writing this article. This blog is written by real DealDash customers. The opinions and advice shared here represent our customers' views and not those of the company. Read even more on DealDashReviewed.com, or on her own blog, DawnBlogtopus.