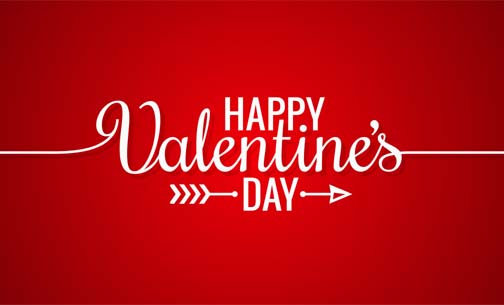 Are you looking for a "Sweetheart" of a deal for a special someone for Valentine's Day?
Is it a challenge to come up with the perfect gift for such special occasions? If so, DealDash.com might be the best place for us to shop to get outstanding gifts for family members and friends at bargain prices.
Did you know that Valentine's Day started with the Romans? According to History.com the Roman Emperor Claudius II was trying to bolster his army and he forbade young men from getting married because he believed that single men made better soldiers. St. Valentine defied the ban and performed secret marriages in the "spirit of love," History.com reports. For his disobedience, Valentine was executed on Feb. 14, paying the ultimate price in the name of love.
Valentine's Day has definitely become commercialized since the traditional passing out of Valentines first began 600 years ago.
My favorite elementary school memory was all of the students handing out Valentines to classmates. Sixty years ago, some of those Valentines were very elaborate with big heart-shaped candy lollipops attached. I believe some schools still follow this tradition, but I don't see Valentines like that, anymore.
I don't see anything like that on DealDash, either, but I'm sure we will be able to find some auctions that will make excellent Valentine's Day gifts, especially since the National Retail Federation has been seeing "experiential gifts" on the rise.
According to the NRF, instead of receiving the traditional red roses, caramel and chocolate-covered nuts, or dining out at an upscale restaurant for a romantic Valentine's Day dinner, more people (especially millennials) are open to receiving alternative gifts. Dining out is still difficult or impossible now, anyway, because of COVID-19.
This is great news for DealDash shoppers because there are many products up for auction that would make awesome "experiential gifts."
For example, many women would appreciate receiving jewelry or perfume and many men would like receiving tools or maybe a Bass Pro Shop gift card. Plenty of those items are available on DealDash.com.
The most important thing is to present a special gift to that special someone in our live, be it someone you share your life with or a special friend or relative. After all Valentine's Day tradition is all about bringing out the spirit of love.

This sponsored blog post was submitted by: Barbara L. Sellers. Barbara was compensated by DealDash for this blog post. Blog posts are written by real DealDash customers. The opinions and advice here represent our customers' views and not those of the company.