Did you recently have a baby or will you have a baby in the near future? Perhaps you have a daughter or another family member who is due to have a baby.
If so, you will love the great news I have for you. It appears that DealDash.com has several wonderful baby items marked "coming soon…". To make sure you do not miss this shopping spree you might want to do a "baby" search and click on some of the "Alert Me" boxes.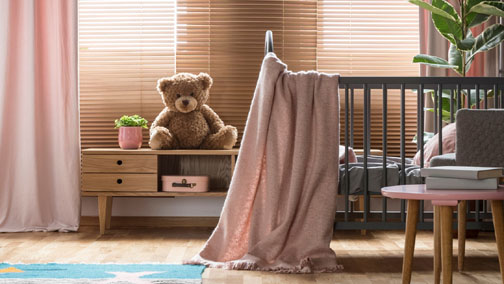 Since I was the sixth born in a family of 14 (seven girls and seven boys) and have two sons and one granddaughter, I know a thing or two about motherhood and babies. One thing I know is that some baby items are rather expensive.
That's why shopping on DealDash.com and having the opportunity to win some of these items at bargain prices is sure to help any family with a baby.
Featured Baby Items
Cribs
In the old days, all cribs were fairly standard. A crib was a crib and that was it, but not anymore. Some cribs are now made with dual purposes in mind. When a baby grows out of the crib, parents can convert some of today's cribs into a youth bed, too. Some cribs even have changing tables built into one side. It appears that some of the latest cribs also have extended rails and other safety features built in.
That's really good because I know from experience that choosing the right crib for a baby is really important. When my first-born son was old enough to stand inside his crib and hold onto the rails, he often jumped up and down and later started kicking his feet up into the air. It looked like he was having fun and getting good exercise, but one day he kicked his feet up so high that he flipped himself right out of the crib before I could catch him. Luckily, we had soft carpet on the floor so he did not get injured. My son was a tall baby for his age, so we had to create a lower level and lowered his mattress so he would not be able to flip out of his crib again. Some babies also used to get their heads caught between the rails of their cribs. Therefore, it's good to see some of the new safety features that have been built into today's cribs.
Strollers
Many of today's new mothers try hard to remain in good physical shape. They do not want to stop going on their daily jogs outside, and if they have a good baby jogger stroller, they don't have to. With a good baby jogger stroller both mom and baby can be happy. Mom can still enjoy her daily jog and baby can enjoy the thrill of the ride.
Monitors
New parents will also be able to add baby monitors to their DealDash shopping list. Baby monitors did not exist when I was a new mom, but today's new parents would not want to be without them. Many baby monitors have both video and audio features to make it easy for parents to monitor their sleeping baby while cooking dinner in the kitchen or washing clothes in the laundry room. Baby monitors are an important item to have because they help to give new parents peace of mind.
Other baby items
Other baby items that you can add to your DealDash shopping list includes a jungle baby play mat, baby mobile mat, nursery center play yard, baby lounger, baby boots, and several educational baby toys.
If you do not have a baby in your household, perhaps you could shop for somebody who does. I'm sure the any new parents will greatly appreciate it.

This sponsored blog post was submitted by: Barbara L. Sellers. Barbara was compensated by DealDash for this blog post. Blog posts are written by real DealDash customers. The opinions and advice here represent our customers' views and not those of the company.