I have wonderful news for all you good folks out there in DealDash.com land. DealDash plans to take us all on special road trips by featuring items that we might want to take with us on all of our road trips this spring and summer. The Road Trip promotion takes place next Saturday 5/15 and Sunday 5/16.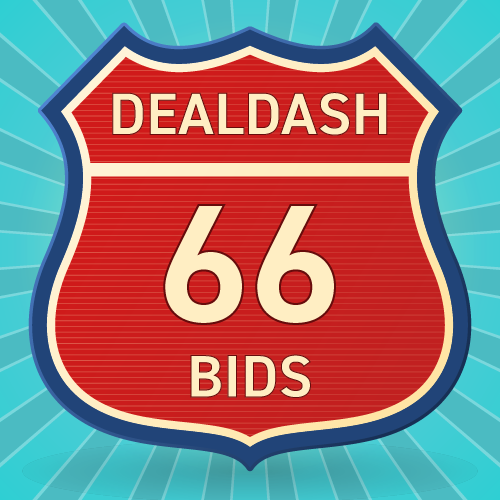 I have gone on several road trips in my life. In fact, I've been in all 50 states in the United States and I lived in seven states – Minnesota, Washington, California, Virginia, Maine, Rhode Island and Florida. For many years, I was a military spouse and we moved every time my military husband got new orders. Much of the time we traveled by car hauling a trailer full of our belongings.
I'm so glad that DealDash decided to highlight the theme of road trips because we can see much more of the country on the road than we can by flying through the air. Road trips offer many other advantages as well. When traveling by vehicle we can stop along the way and take in all of the major attractions our country has to offer.
One of my favorite places to visit is Mount Rushmore. I was there four times and all four times I was there the most incredible sense of peace and quiet engulfed me. I cannot explain it but that's why I love visiting Mount Rushmore so much. It just feels like such a magical place.
Shopping on DealDash for some road trip gear can help us a lot because one lesson I've learned from all of my "road trips" is how important it is to pack all of the right gear that we might need along the way.
Shopping for Road Trips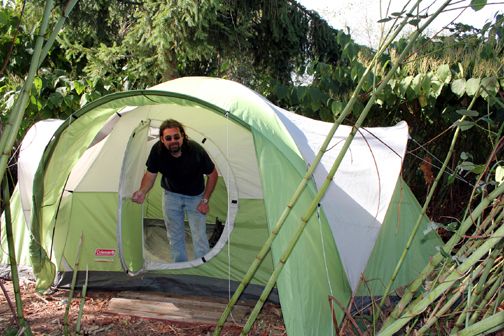 I don't know what all the items are that DealDash.com will feature for our road trips but I do know that DealDash often has some really good tents that go up for auction. I won one of those awesome tents on DealDash. I gave my new tent to my son Ryan so he could go camping and I took some pictures after he got it all set up.
If you don't already have a nice tent I suggest you put that on your DealDash shopping list. We never know when an emergency situation might come up. For example, on one "road trip" my family took we got stuck with no place to sleep. All motels and hotels were full without a single vacancy within 100-mile radius. A huge event was happening in the area (that we didn't know about) so all the rooms in all the motels and hotels were booked solid. With nowhere to sleep, we really wish we had packed a nice tent so we would have had an alternative place to sleep.
Other road trip gear we might add to our DealDash shopping list could include: backpacks, ice chests, rain boots, fishing poles and reels, sun glasses, beech sandals or even a hunting knife. I've seen all of these items go up for auction and most likely DealDash will add some new items to this list. DealDash has some high-quality back packs that could last a life time. I know because I've already won several of them and they are all very well made. 
I can hardly wait to see what else DealDash will feature that we might want to add to our road trip shopping list.

This sponsored blog post was submitted by: Barbara L. Sellers. Barbara was compensated by DealDash for this blog post. Blog posts are written by real DealDash customers. The opinions and advice here represent our customers' views and not those of the company.