Attention all you shoppers in DealDash.com land because I have some awesome news for you.
After the "Home Improvement Week" promotion from April 26th to April 30th, the excitement does not stop there. There's brand new additions to the promotions on DealDash that you can read about below: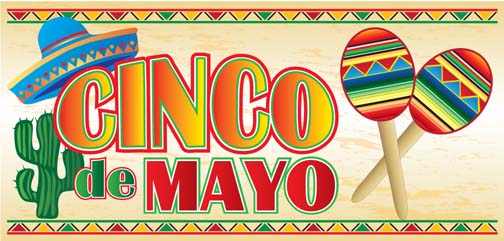 Cinco de Mayo
Beginning May 5, Deal Dash will kick off a Cinco de Mayo promotion.
Did you know it's a misconception that Cinco de Mayo is a Mexican Independence Day? According to history, Cinco de Mayo actually commemorates the Battle of Puebla in 1861 at the Mexican territory of Puebla, but the Mexican independence was declared more than 50 years before the Battle of Puebla.
Today, in the United States, Cinco de Mayo has evolved into a commemoration of Mexican culture and heritage. Some people, especially in places with large Mexican-American population, celebrate the occasion with parades, parties, mariachi music, Mexican folk dancing and traditional foods like tacos and mole poblano.
I doubt DealDash would put Mexican food up for auction, but it will be interesting to see what else DealDash will come up with to celebrate Cinco de Mayo. So mark your calendars and make sure you check it out on May 5.
Mothers' Day Specials
Beginning May 9 DealDash will highlight "Mothers' Day" with flowers, chocolates and many other items that will help you to pamper your mother.
Did you know that Mother's Day has been an annual event for about 107 years? According to history, Anna Jarvis was the founder of the modern version of Mother's Day and it was designated as the second Sunday in May by President Woodrow Wilson in 1914.
Most mothers do so much for us every day of our lives. Being a mother can be a thankless job so it's never too much to ask to spend this one day a year to show your mother how much she means to you. I'm sure you will be able to find some nice Mother's Day gifts on DealDash.
Cyber Monday in May
Why celebrate Cyber Monday only once per year? "Cyber Monday in May" means DealDash will offer some great bid discounts and other perks for every bidder. They will also focus on auctioning the most exciting electronic items. So for all of you technology lovers out there this might be the best time for you to get online to win some of the latest and greatest electronic items you might have on your shopping list.
This could include items like a 55-inch LED TV, a 75-inch or 65-inch Smart TV, an iPhone, a Smartphone photography kit, laptop computers, MacBooks and tablets, headphones, cordless vacuum and robot vacuum cleaner, Bluetooth speakers, electronic keyboards, a home arcade and more.
Happy shopping everyone!

This sponsored blog post was submitted by: Barbara L. Sellers. Barbara was compensated by DealDash for this blog post. Blog posts are written by real DealDash customers. The opinions and advice here represent our customers' views and not those of the company.