I started shopping on DealDash.com in 2012 and I'm still here. You might wonder why.
What makes me and many other people like me continue to shop on DealDash for nine or more years? Are we still trying to figure out how to win? No. Over the last nine years, I won a total of 918 auctions, which averages out to be slightly more than 100 auctions per year, and I've won nearly everything I want or need. Then why am I still shopping on DealDash?
That's a good question. I cannot speak for all of the other loyal DealDash shoppers, but I can tell you four good reasons why I'm still here.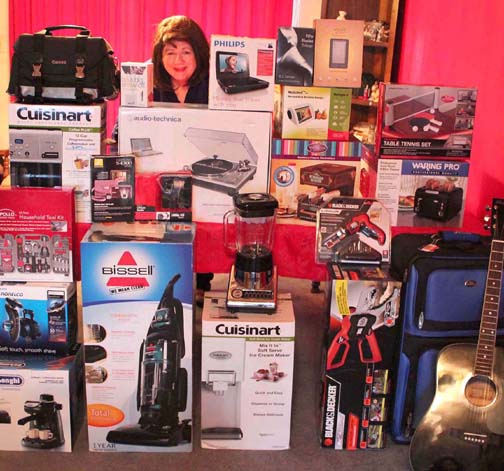 Fun
One main reason I am still shopping on DealDash is because it is such a fun and entertaining way to shop. Even after shopping on this site for nine years it never gets boring because DealDash rotates a variety of features, has many opportunities to earn free bids, offers a daily challenge and frequently introduces new products. What could be better than that?
Convenience
Another reason I continue to shop on DealDash is because it is one of the most convenient ways to shop. I can shop at any time of day or night. If I have any difficulty sleeping for any reason, I can get on my computer or mobile app to shop on DealDash in the middle of the night from the comfort of my home.
I also like having everything delivered to my door with free shipping and handling. That was especially good during the last year when many shops were closed down because of the COVID-19 virus.
Most of all, it saves time and money. With the higher gas prices we now have the less I have to drive the better.
Gifts
Have you ever received a graduation announcement, birthday party or wedding invitation at a time when you are so overwhelmed with other activities and obligations that you just do not have time to go out and shop for a last-minute gift? Well, there's no need to fear because DealDash is here.
To take care of all of my last-minute gift-giving emergencies, I created a special "gift box" where I put various items I win from DealDash throughout the year. Whenever I need a last-minute gift, I go to my "gift box" and select an appropriate item for the occasion. That saves me from having to shop at a store when I'm too busy or too low on funds. Murphy's Law says that these special occasions will often come up when we can least afford them.
For example, April is one of the most difficult months of the year for me when it comes to finances because I always have to pay a lot of additional money into Federal Income tax by April 15 and I have to pay half of my property tax by the end of April. That can be a problem because I come from a very large family and graduations come up the very next month in May when I'm usually plumb broke. However, that is no longer a problem since I came up with my DealDash "gift box" idea.
When I received the graduation announcement for my great niece, I simply went to my "gift box" and selected some lovely earrings and necklace that I won from DealDash. All I had to come up with was the postage to send it.
Bargain Prices
When I get into the right auctions at the right time I can win some really nice items at bargain prices. That's important to me because I would never be able to buy some of the high-quality products I see on DealDash the full-retail price.

This sponsored blog post was submitted by: Barbara L. Sellers. Barbara was compensated by DealDash for this blog post. Blog posts are written by real DealDash customers. The opinions and advice here represent our customers' views and not those of the company.