If you are a boat lover who loves to fish, I have some exciting news for you.
Remember how thrilling it was when DealDash.com offered a brand new vehicle for sale for the first time? Guess what DealDash is going to do now!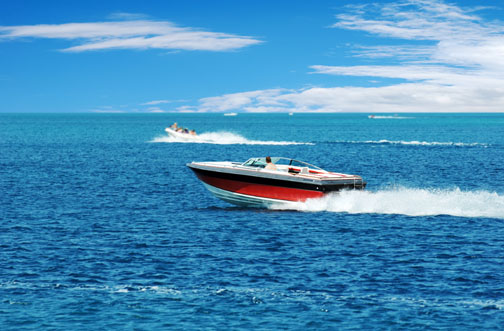 How about a new fishing boat! That's right. DealDash will put its first boat up for auction on May 17. That's one auction you will not want to miss, so mark your calendars now.
The 16-foot boat, with a BIN price of $13,195.00 comes with a 20 HP motor with a 6-gallon fuel capacity, and a custom-matched boat trailer for ease of transfer.
The maximum person capacity is four persons, with a maximum person weight of 600 pounds, and a maximum person, motor and gear weight of 1,100 pounds. Now, why is this important information to know? It is part of boating safety rules, just like making sure you have a life vest on board for each person in the boat. Regardless of how well you swim, it is always best to side on the side of safety so everyone can enjoy their boating experience.
One thing you might find interesting is that the boat DealDash is auctioning is listed among the top eight best boat brands.
Boat History
According to evidence found by several archeologists, boats have been used for more than 900,000 years. The oldest recovered boat in the world is a Pesse canoe that was found in the Netherlands. This boat is a dugout made from the hallowed tree trunk of Pinus Sylvestris and it was constructed somewhere from 8200 and 7600 B.C. This canoe is now exhibited in the Drents Museum in Assen, Netherlands.
Boat Fun Facts
In 2019 there were about 11.88 million registered vessels in the United States, but interestingly Finland continues to rank among the countries with the most boats per capita. In the United States the top four states with the most boats registered are California with 1,051,606; Michigan with 1,000.337; Florida with 922,597 and Minnesota with 834,974.  In 2020 the recreational boating industry was booming and sold 310,000 new power boats marking the best boat sales since before the Great Recession in 2008.
More Information
To learn more details about the specifications and features of the first boat DealDash will be putting up for auction May 17, you can go to the DealDash home page and do a search in the space provided at the top. It might still say, "Coming Soon" but all of the information is already posted there if you want to know more about it.
With the summer months coming up and after the long quarantines and lockdowns throughout the world ever since the COVID-19 virus pandemic, I can only imagine how wonderful it would feel to get out in a boat once again in the wide open spaces. With the warm summer months just ahead, this is perfect timing for boating again, too. That's why I am sure many DealDash customers will be very much looking forward to participating in this first boat auction.
Happy shopping everyone!

This sponsored blog post was submitted by: Barbara L. Sellers. Barbara was compensated by DealDash for this blog post. Blog posts are written by real DealDash customers. The opinions and advice here represent our customers' views and not those of the company.