Sometimes new products come up for auction on DealDash.com that immediately catch my eye, and the hand-made 23-inch iron pink Flamingo is one of them.
How would you like to decorate your yard with this beautiful pink flamingo?
In this age of high technology, having anything that is hand-made is becoming more rare and special than ever. Now is our chance to win this hand-made yard decoration.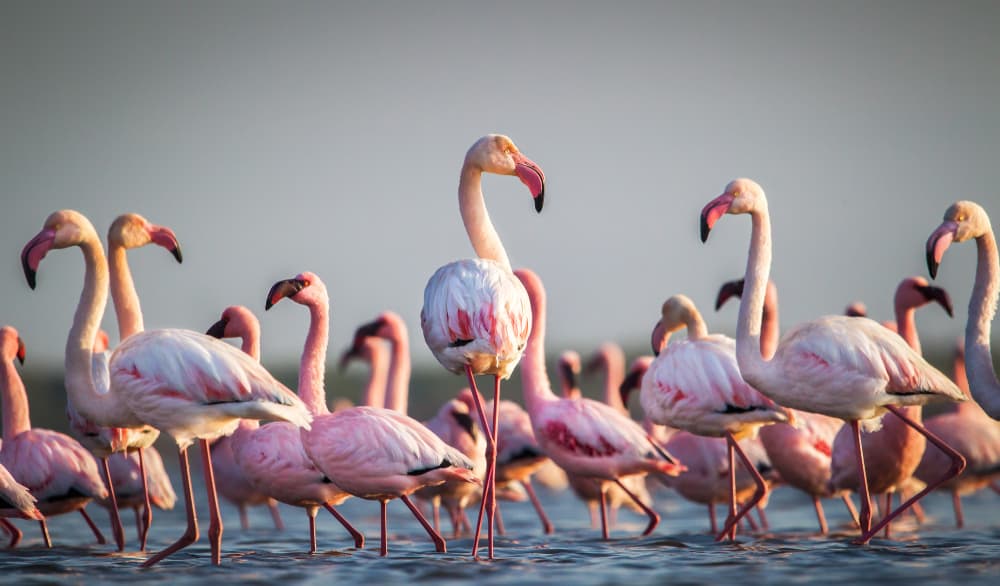 This flamingo has a BIN of $2,060. So far, however, 14 of the 15 previous winners paid far less than that. The three best deals DealDash shoppers got on this beautiful pink flamingo so far are:
Sept. 10, this auction sold for $3.50 and the winner paid a total of $27.45 including the cost of the 132 bids placed;
Sept. 7, the flamingo sold for $11.32 and the winner paid a total of $58/46 including the cost of the 264 bids placed;
Sept. 5, this auction sold for $10.14 and the winner paid a total of $60.73 including the cost of the 291 bids placed.
We can see from the bargains these previous winners received that if we shop for this flamingo at the right time we could win it at a bargain price, too.
Sculpture process
It takes skilled welders with 8 years of experience 3 days to create these iron sculptures. According to the auction description, "The iron is first cut to the particular shape and size, and then welded together for assembly. The welded iron is then polished until smooth and treated by a special electrophoresis powder to prevent rusting. The sculpture is then painted and jeweled to bring out the individual characteristics."
In the end, the iron flamingo stands 23 x8 x5 inches.
A brief history of flamingos
The word "flamingo" comes from the Latin and Spanish for "fire."
Flamingos are the national bird of the Bahamas, and the greater flamingo is the largest of the flamingo species. They can measure up to 5-feet tall, and an adult flamingo's legs can be 30-to-50-inches long – longer than its entire body. Their nests are made of mud.
There are six flamingo species and a group of flamingos is called flamboyance. A baby flamingo is called "flaminglet."
Flamingos are filter feeders and turn their heads upside down to eat. They get their pink color from their food.
Flamingos symbolize beauty, balance and grace, but their pink color can be used to symbolize femininity and flirtatious innocence.
According to my research online, flamingos are serially monogamous. They mate for one year, get divorced and find a new mate the next year. New mates are mutually agreed upon. Males and females both dance in search of a compatible partner.
Flamingos are more stable for long periods of time on one leg than they are on two, and according to Dr. Paul Rose, zoologist at the University of Exeter, they stand on one leg to avoid muscular fatigue. Standing on one leg also helps flamingos to preserve and regulate body temperature.
Some flamingos have lived as long as 50 years, but usually live an average of 20 to 30 years.
The bottom line
DealDash is a great place to shop to win an awesome bargain on these handmade flamingo yard decorations.

This sponsored blog post was submitted by: Barbara L. Sellers. Barbara was compensated by DealDash for this blog post. Blog posts are written by real DealDash customers. The opinions and advice here represent our customers' views and not those of the company.