Do you have any friends or family members who are avid readers and book lovers? If so, you might want to look for my new book on DealDash.com – "That's Life: In Poetry and Short Stories." It is sure to become a book lover's delight.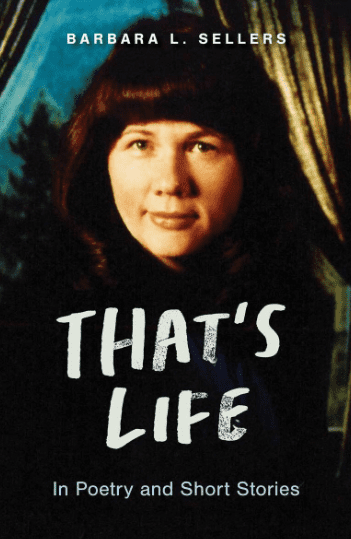 Perhaps you are already a fan after reading my first book, "Get Tough or Die: Why I Forgave My Parents for My Abusive Childhood." That was a very difficult subject to write about and also difficult subject for some readers to handle. In spite of the tough subject matter, 189 DealDash customers gave that book an overall rating of 4.91 out of a possible 5.0.
If you liked that book, you will probably like "That's Life In Poetry and Short Stories" even more. The first half of the book is poetry and the second half has 10 of my short stories and one short story by a guest writer. Like my first book, I included several photos.
Poems
The poems in my book are divided into various categories according to subject matter. For instance, I have love poems, religious poems, family poems and poems about the seasons, character sketches and life in general called "That's Life." Therefore, you might say I included poems for all occasions.
Some of the poems are humorous and some are serious, but all of the poems are easy to understand and enjoy.
Short stories
Nine of the 10 short stories I included in my book are true. They are The Forbidden Rock, Orgie the Friendly Bull, A Special Kind of Lipstick, Risky Dating, Calling Long Distance, Microphone Dilemma, The Power of Prayers, Missed Opportunities and Real Crazy Job Experiences. My short story called Another Life, Another time is fiction. These short stories are a mixture of humor and serious subject matter.
I also got permission to include a short story by my guest writer titled, Mrs. Whatchamacallit, by Ret. Lt. Col. Don Sellers.
The bottom line
Perhaps you missed the first two times my new book "That's Life In Poetry and Short Stories" went up for auction and both winners received an awesome bargain. Perhaps the next bargain could be yours.
Happy reading everyone!

This sponsored blog post was submitted by: Barbara L. Sellers. Barbara was compensated by DealDash for this blog post. Blog posts are written by real DealDash customers. The opinions and advice here represent our customers' views and not those of the company.