Ready for a parade of tips? Read on for more information from DealDash.
Everyone loves a parade! Know what else people love? Fireworks. Especially when they see them after a big win on DealDash. Parades and fireworks go hand in hand, and I have some excellent tips for you today on how to see those amazing fireworks on your screen after your win. Read on for more information.
Keep the Fun Atmosphere Going
When you first start bidding on DealDash everything is new, fun, and exciting. There are so many categories to explore, rules to learn, avatars and profiles to make – you're busy! It's just like an exciting parade atmosphere. However, once you have been bidding a while, things might start to get a little less exciting. This is when you know that you need to step up your game and make things fun and exciting again!
To make things exciting and adventurous again, I would suggest changing up your bidding style. If you're someone who always single-bids, then use the BidBuddy. If you're the sort of person who tosses in one bid and comes back later, try staying in the auction from start to finish. There are plenty of ways that you can change up your bidding style while you are using DealDash.
Change Your Attitude
Another way to keep the fun going on DealDash is to change your attitude about things. For instance, if you go into the auction thinking that you're going to lose, don't think that way! Go into the auction thinking "I have as good a chance as anyone else to get this item." Because really, it's true. The person who is the last bidder is the winner of the auction. There's no reason why you can't be the last bidder. The rest of the people will drop out eventually.
Keep the Fun Alive with BIN
If you always want to end up a winner on DealDash, then be sure that you familiarize yourself with BIN (Buy It Now). BIN means that if you aren't the winner of the auction then you can still get the product by paying the retail price for it, and you will get all of your bids back. This way you're always a winner because you'll get the product that you wanted, you'll receive all of your bids back, and you'll get free shipping.
Free Bids for Everyone Whooooo!
There's nothing that says "parade" more than DealDash throwing free bids off of the float! Okay, okay, there's no float, but DealDash will throw you some free bids! All you have to do is sign into DealDash and place 1 bid. You'll receive free bids! This will continue every day, and DealDash will give you more and more bids for each consecutive day that you sign in and place 1 bid. See, you don't even need a parade to have fun every day on DealDash.
Thanks for Reading the Tips Blog
I hope this article was helpful for those of you learning about DealDash. Go ahead check out the auctions on DealDash. Visit DealDash now to see what's up for bid. DealDash has everything you need.  Have fun on DealDash, and happy bidding everyone!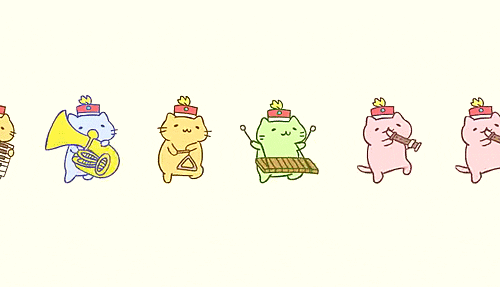 This sponsored blog post was written by Dawn E, a mother of 3 who loves DealDash. Dawn was compensated by DealDash for this blog post. Read even more at DealDashTips.com, DealDashReviewed.com, or on her own blog, DawnBlogtopus.