Did you see the new laptop computer DealDash.com put up for auction for the first time on Sunday afternoon? Yep, it's a brand new item. By the time you read this blog you may have already missed the first one, but it might come up for auction again.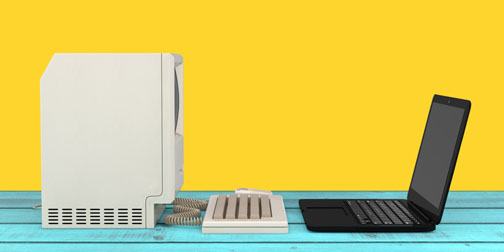 Nearly every home owner today also owns and uses at least one computer, whether it's a full-sized home computer, a laptop computer, a galaxy or another device. I know you have one or you would not be able to shop on DealDash.
Perhaps you may not be interested in shopping for a new laptop because you already have one. I may not know a lot about computers, but one thing I do know is that technology is moving quickly and it's not slowing down for anyone. Therefore, it does not take long before the computers or laptops we bought a few years ago are already outdated. It can be difficult to keep up.
That is why I am always glad to see DealDash introduce us to some of the latest electronic technology to help keep us up to speed. In the very least, it's worth clicking on the newest laptop and reading all the data that shows us what the latest and greatest features might be.
For example, some of the things we might find include:
The new laptops decreased in size and smaller computers are much easier to carry around.
New computers are less expensive (than our older computers were when we bought them), more powerful, more efficient and have more features.
New computers have a larger memory and can run several and more complex programs at once.
The graphics of modern computers have also developed so much that they now look more like real life.
The speed of computers has also increased so much that we can now download a full-length movie in about five minutes.
A Little History
The word "computer" was derived from the word "compute" which means "to calculate." Originally, that was the main function of computers – to calculate arithmetic operations.
In the late 1960s I remember seeing a huge electronic machine at an insurance company that was used to calculate numbers and it took up an entire room. At the time, I thought it was pretty amazing but in today's world it would look like an awkward elephant.
Today, computers are used not only to solve problems of different kinds, but to obtain and save information and conduct business everyday life like paying bills online, learning how to eat healthy diets, how to fix broken lawn mowers, obtain answers to any questions of all kinds and to shop on DealDash.com.
Old Computers Have Value
Even if we win a new updated computer on DealDash, it might not be a good idea to simply discard your old computer because it is still be worth more than you may think. After conducting a search online, I learned that old computers can contain valuable metals such as gold, copper and aluminum. An older laptop could contain $30.00 worth of gold, whereas newer laptops might include gold worth $15.00 to $25.00.
That might not sound like much, but as Benjamin Franklin said, "A penny saved is a penny earned."
Here's hoping we not only save pennies, but many dollars, by shopping on DealDash.

This sponsored blog post was submitted by: Barbara L. Sellers. Barbara was compensated by DealDash for this blog post. Blog posts are written by real DealDash customers. The opinions and advice here represent our customers' views and not those of the company.