If you have not shopped on DealDash.com for a while you might be missing out on some amazing new features.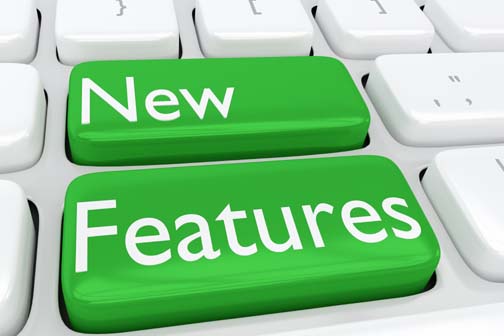 I started shopping on www.DealDash.com Feb. 8, 2012, so I have seen many changes over the years. While some special features remain the same, DealDash often introduces new ways to keep shopping on this penny-auction site fun and interesting.
Something I especially like is the variety of ways customers can win free bids. As a customer who makes DealDash a daily habit I especially like the "Daily Challenge" to win free bids. One recent example was to "join in 15 auctions to win 20 free bids." That's an awesome deal for DealDash customers because we only have to place one bid on 15 auctions to get 20 bids in return. That gives us an extra 5 bids and as a bonus we might actually win one of those auctions with only one bid.
Let's take a look at some of the latest new features that I've seen.
Winners Got 90 Percent Off
When auction winners get 90 percent off that means DealDash pays 90 percent of the selling cost for the winner while the winner only has to pay 10 percent of the selling price when the auction closes. That sure was an awesome deal for DealDash customers.
As of this writing, DealDash is running a similar feature which they have had for several years now — 50 percent off the selling price. This means DealDash will cover half of the selling price of the auction and the winner only has to pay half of the selling price of the auction.
I really enjoy these special features.
4X or Even 5X on the Clock
If I remember right, DealDash recently ran a feature where customers received as much as 5X on the clock. Instead of getting 9 seconds on the clock for every bid placed, instead DealDash shoppers got up to five times on the clock for a total of 45 seconds (9 x 5) on the clock for each bid placed. Placing bids during this feature moved my green time-line to the right a lot faster. It sure is exciting when I get to collect more than 1,000 free bids when it gets to the end.
I think it's really awesome when DealDash gives us 1X or 2X on the clock, which they have done for several years now, but when DealDash gave us 4X or even 5X on the clock I found that to be even more exciting.
If you were not shopping during these recent DealDash special features, you really missed out.
Bottom Line
DealDash tends to keep their auctions fresh and I don't know when DealDash will run these special features again, but the only way to ensure we do not miss any new features, it's a good idea to check in on a daily basis.

This sponsored blog post was submitted by: Barbara L. Sellers. Barbara was compensated by DealDash for this blog post. Blog posts are written by real DealDash customers. The opinions and advice here represent our customers' views and not those of the company.