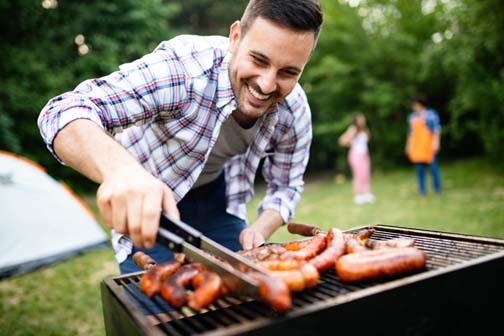 Hi all you DealDash.com shoppers! Are you planning any summer trips to places where the sun never sets?
Did you know June 21 is the longest day of daylight in the year and there are six places on earth where the sun never sets during certain parts of the year?
Wow! It must be difficult for people to sleep when there is no night, but imagine all the activities people can do in such places when it never gets dark.
The six places where the sun continues to shine are:
Norway. In Svalbard, Norway, for about 76 days, from May to late July, the sun never sets, and in the Northern-most inhabited region of Europe, the sun shines continuously from April 10 to August 23. Perhaps that's why Norway is known as the "Land of the Midnight Sun."
Iceland. The sun shines there from May 10 through July.
Canada. In Inuvik and the Northwest territories, the sun shines for about 50 days in summer.
Alaska. The sun doesn't set there from late May to late July.
Northern Sweden. From early May to late August, the sun does not set there until midnight and it's up again by 4:30 a.m.
Northern Finland. In the northern parts of Finland people see the sun for 73 days straight during the summer.
What significance does the first day of summer have for DealDash shoppers? While we relax and play in the sun, perhaps we could bring our electronic device with us and do some summer shopping on DealDash, too.
Summer Shopping on DealDash
The first new 16-foot boat has already gotten off to a fine start. If you missed out on getting a bid in before getting locked out, you might want to keep your eyes open in case DealDash decides to auction off another one.
At least it's not too hard to shop for some other summer items DealDash has listed for auction now:  Here are some of the items we might already have on our summer shopping list:
Charcoal Smoker and/or a Wood Fired Pellet Grill Flame Broiler. That might be just what we need to do some barbecuing.
BBQ Tool Set. I won a set of these and use it every summer. It such a nice set that it's the envy of the neighborhood
Men's Golf Driver. This might be just what any golf enthusiast might want.
Croquet set with carrying case. I remember how much fun I had playing this game with my many brothers and sisters on nice summer days.
Rain jacket and/or umbrellas. We must be prepared for those rainy days during the summer, too. I never had an umbrella when I was growing up, but when I got older I started collecting them. Now I feel very foolish if I get caught in the rain with 36 umbrellas at home.
Most likely DealDash will be introducing other summer items, too. The best way to make sure we never miss out on an opportunity to win any of these items is to open up DealDash every single day. I'll see you there!

This sponsored blog post was submitted by: Barbara L. Sellers. Barbara was compensated by DealDash for this blog post. Blog posts are written by real DealDash customers. The opinions and advice here represent our customers' views and not those of the company.