We all want to stay safe. One way to do that is to light our way after dark with the power of the sun along our sidewalk or garden pathway.
You guessed it. I'm writing about the solar powered garden pathway lamps that we can shop for on DealDash.com. To make sure we do not miss the next auction all we have to do is press the blue "Alert Me" button.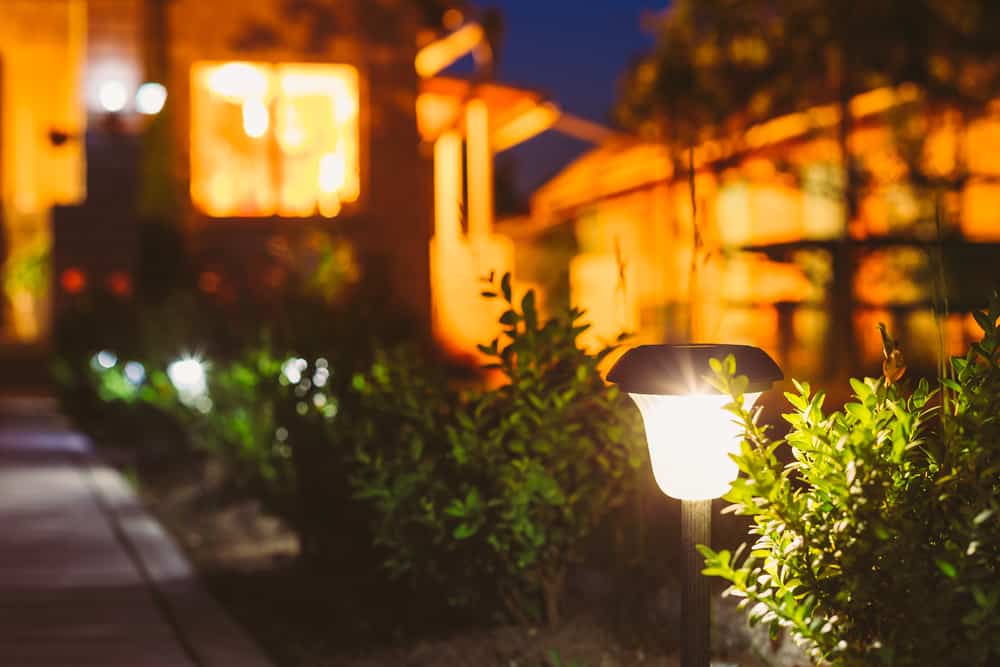 These fully solar powered garden or sidewalk lights have a BIN of $140 and the size is 2.4 inches by 16.8 inches. They are made of weatherproof glass and stainless-steel casing and come in sets of four.
During the day, these lamps absorb energy and automatically switch on at dusk for illumination and go off again at daybreak. Working time is 6 to 8 hours, but they include a built-in solar powered 1.2 Volt AA rechargeable battery. The stakes can be simply pushed into the soil or gravel when used and stored inside the stainless-steel casing of the lamp when not in use.
Seeing a well-lit walkway is very welcoming for guests.
A brief history of solar lights
From my research I learned that in 1883 New York inventor Charles Fritts created the first solar cell by coating selenium with a thin layer of gold, but Frank B. Nightingale is considered the father of garden (landscape) lighting.
The first solar cell only had about 1 percent electrical efficiency. The best solar panels today can have more than 20 percent. Most solar lights have four main components: the solar photovoltanic (PV) panel, battery, control electronics and the light fixture. Whenever the sun is out the solar panel takes the light from the sun and produces electrical energy. The energy can then be used immediately or stored in a battery.
One of the greatest advantages of solar lights is that they are self-powered, but bad weather is the greatest disadvantage because it can diminish optimal lighting. On average solar garden lights last for up to 600 charges so they usually need replacement within two years.
Sometimes you may think these lights are broken when they are not. They might only need a battery replacement. NiMH and NiCd batteries are recommended for use in solar lights, so it's a good idea to keep some of these replacement batteries on hand. Regular alkaline-based batteries are not designed for solar units but can be used for a short period if the correct batteries are not available.
The use of outdoor lighting of private and public garden landscapes can enhance safety and security and improve aesthetics for recreation and sports and social and private events.
Some people want to know if these solar lights can be left out in the winter. From what I read, the glass and materials are not made to handle frigid weather such as ice and snow. In places that do not get frigid weather we can leave durable solar lights outside but we should bring the decorative solar lights indoors for storage.
The bottom line
Solar lighting has both advantages and disadvantages. Some users love them and some do not. How well they work might partly depend on how much sun some areas get compared to others. However, solar lights do not need direct sunlight to charge them. While solar lights do need light in some form to power them on, they can get charged from artificial light.
For more information read the full description of this auction and check out the reviews of previous winners. If you have any more questions, it may be a good idea to talk with a DealDash customer service representative.

This sponsored blog post was submitted by: Barbara L. Sellers. Barbara was compensated by DealDash for this blog post. Blog posts are written by real DealDash customers. The opinions and advice here represent our customers' views and not those of the company.