Did you see the fine bone china deals some DealDash.com shoppers are getting online? Better yet, did you see the 50 cent "No Jumper Limit" that was put on this auction?
Wow! I never before saw a DealDash auction that cut off all new bidders after the auction reached only 50 cents. That definitely eliminated a lot of the competition. I think this was the first time DealDash put different "No New Bidder" limits on various products at the same time. How creative and interesting is that?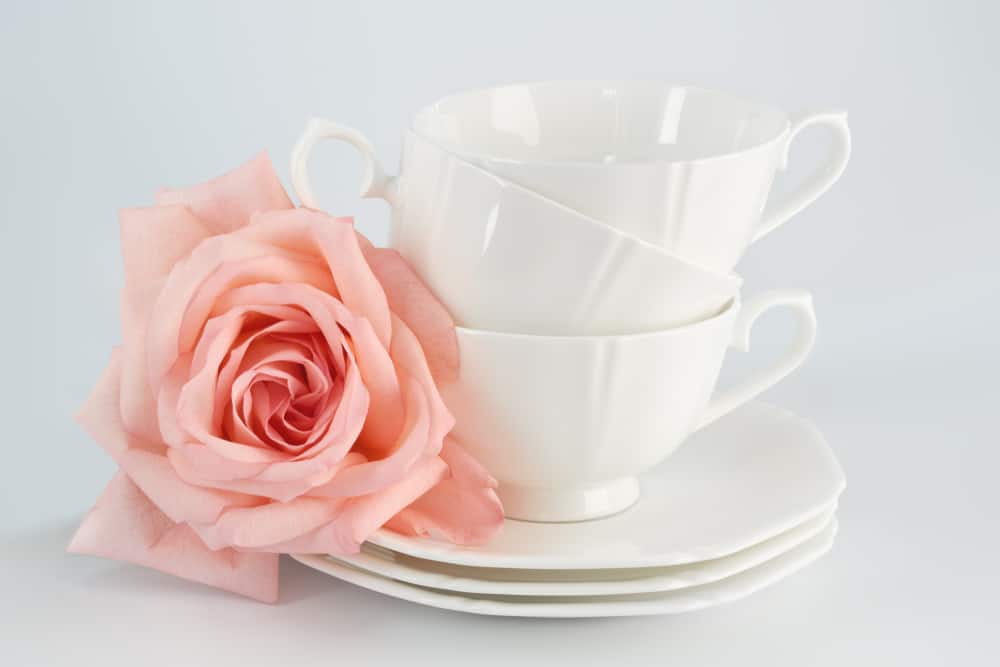 The bone china tableware bundle for a setting of six includes:
Six Dinner Plates
Six Salad Plates
Six Soup Bowls
The "ethereal, timeless design" presents a minimal clean appearance and yet the set is made from the finest bone china. This set has a BIN of $2,605 but many previous winners have already won a fantastic bargain. Let's take a look at some of the best bargains winners received:
May 14 this auction sold at $16.53 and the winner paid a total of $110.85 counting the cost of the 546 bids placed.
May 17 this auction sold at $2.34 and the winner paid a total of only $8.54 counting the cost of the 31 bids placed.
May 29 this auction sold at $10.40 and the winner paid a total of $42.00 counting the cost of 158 bids placed.
June 5 this auction sold at $14.98 and the winner paid a total of $115.98 counting the cost of the 505 bids placed.
June 5 again this auction sold at $21.40 and the winner paid a total of $135.50 counting the 624 bids placed.
If you have a family member who will soon be married, this bone china set would make an excellent wedding gift. Just imagine how amazed any young couple would be to receive this elegant bone china set, and you will not even have to pay and arm and a leg to get it.
A brief history of bone china
According to my research, the first development of bone china was made by Thomas Frye at his Bow Porcelain Factory near Bow in East London in 1748. His factory was located very close to the cattle markets and slaughterhouses of London and Essex, so they had easy access to animal bones. However, the initial development of bone china is attributed to Josiah Spode the Second, who introduced it around 1800. His basic formula was made up of six parts bone ash, four parts china stone, and three and a half parts china clay.
The most valuable bone china pieces can be worth thousands of dollars, especially rare pieces that are in excellent condition. For example, a single Shelley Lincoln teacup with a lily of the valley on it sold for about $1,200.
There is a difference between bone china and fine china. Bone china is lighter in weight and its glaze is far smoother compared to fine china. Bone ash makes ceramic pieces slightly lighter and more resilient against breakage. That does not mean that bone china is stronger china. All china should be handled with care.
Bone china is made from china clay, china stone and bone ash from animal bones. To create bone china, china clay, china stone, bone ash, or a combination of the three is combined with porcelain clay and fired at a slightly lower temperature than porcelain.
Bone china consists of about 33 to 50 percent burnt animal bone, which is mixed directly into the clay. The added ingredient makes the china much more durable and gives it a high mechanical strength and chip resistance.
What do customers have to say?
So far the reviews of the six place setting china set on DealDash has received a top rating – a perfect 5 out of possible 5. That is pretty outstanding.
For more details, please see the listing in the DealDash auction.
Happy shopping everyone!

This sponsored blog post was submitted by: Barbara L. Sellers. Barbara was compensated by DealDash for this blog post. Blog posts are written by real DealDash customers. The opinions and advice here represent our customers' views and not those of the company.