Two of my favorite childhood songs were "Wait for the Wagon" and "Wagon Wheels."
DealDash.com has a different kind of wagon up for auction but one thing it has in common with the words to the covered wagon song I used to sing are the words "firm and strong."
This "mighty foldable" wagon with the "sturdy steel frame and strong wheels" is 39.3 inches long by 21.2 inches wide and 43.7 inches in height and has a 175 pound weight limit. The bed of the wagon is made out of a durable waterproof fabric. It also comes with a long handle.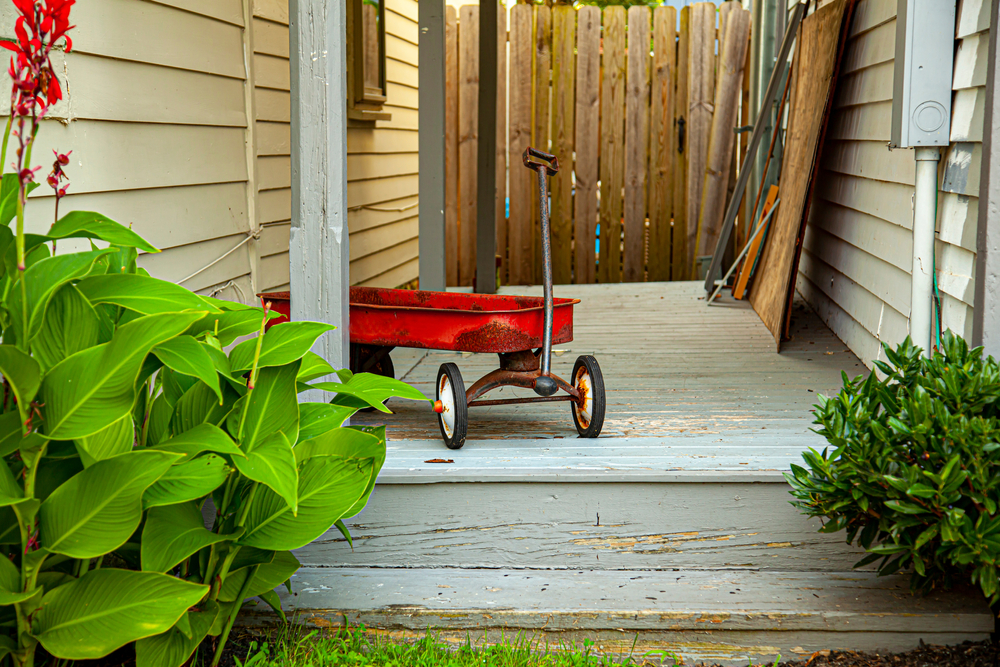 We never know when an awesome wagon like this might come in handy. For example, at this time of the year we will see local and state fairs and parents often pull their toddlers around the fairgrounds in a wagon. That sure beats carrying them on your back and it makes fair time more enjoyable for the parents, too.
I have also seen some people walk to a nursery or other retail store with a wagon, load some tall plants that would be crushed in a car and haul them home. So there are many uses for having a good, strong wagon.
The BIN on this wagon is $550. However, many of the previous winners paid far less than that. Below are some of the deals previous winners received:
On June 1, this auction sold for $25.96. The winner paid a total of $49.78 including the cost of the 184 bids placed.
On May 11, this auction sold for $26.13. The winner paid a total of $62.61 including the cost of the 300 bids placed.
On May 21, this auction sold for $41.20. The winner paid a total of $114 including the cost of the 364 bids placed.
The above examples show some shoppers have already won this wagon at a bargain price.
A brief history of toy wagons
In my childhood days the most common wagons were the vintage red Radio Flyer wagons and nearly every family had one.
My online research shows that Antonio Pasin, of Chicago, Illinois, was the founder of these wagons in 1917. He started as a cabinetmaker and first created wooden wagons to carry items around his shop. Before long he was selling more wagons than cabinets, so he followed what worked. These wagons were named as a tribute to two famous men of the day: Marconi and Lindbergh.
In 2016, through a partnership with Tesla, Radio Flyer launched the "Tesla Model S for Kids." This vehicle is the first and only ride-on for kids to use Flight Speed TM Lithium Ion Batteries and is the only customizable kid's car on the market.
The bottom line
DealDash.com shoppers can now shop for a new foldable version of the old wagons that were invented more than 100 years ago. We cannot get them at the same old prices, but we can save a lot of money by winning one on this awesome auction site.

This sponsored blog post was submitted by: Barbara L. Sellers. Barbara was compensated by DealDash for this blog post. Blog posts are written by real DealDash customers. The opinions and advice here represent our customers' views and not those of the company.