How would you like to win a high-quality set of culinary knives with a lifetime guarantee? If so, you are shopping in the right place.
DealDash.com auctions off some knife sets that any professional chef would love to use. In fact, one knife set even comes with a whetstone, so they can be kept sharp enough to slice through any food product. Let's take a look at one such auction that is already listed.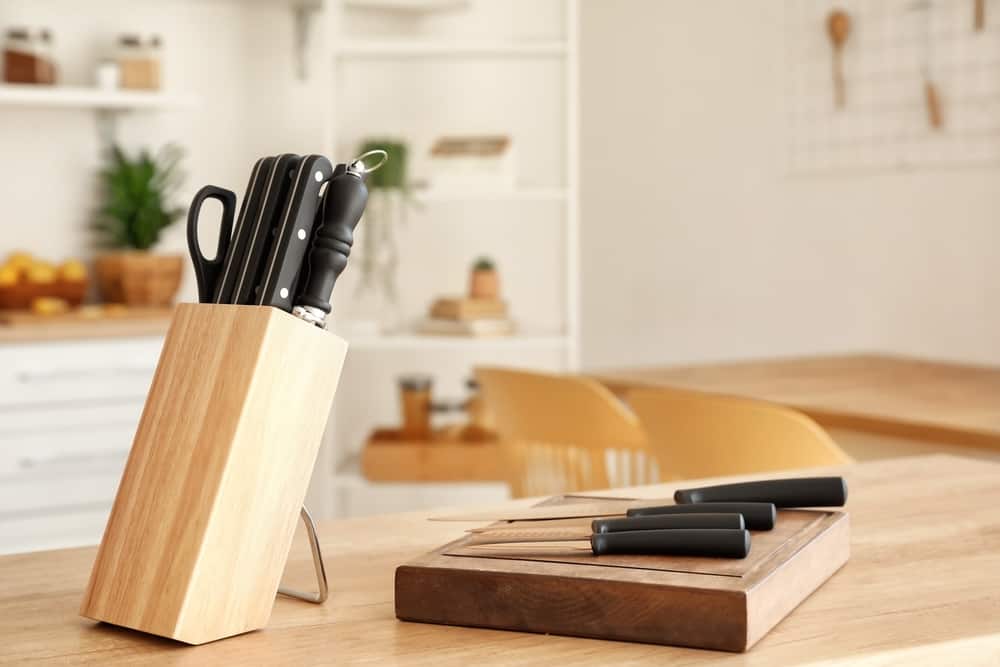 Name brand knife set and whetstone
This knife set includes a 7-inch vegetable knife, an 8.5-inch slicing knife, a 5-inch utility knife, and a whetstone. According to the auction description, these knives are "meticulously handcrafted" with high-quality steel, making them corrosion resistant and durable. The knives with a single bevel are also "rigorously quality tested." The set comes in a beautiful natural-colored ash wood storage box.
So far, after 113 customer reviews, this set of knives have received an overall rating of 4.9 out of a possible 5.0 which is an extremely high rating. Winning customers made comments like, "We love these knives" and "My favorite knife set."
This set of knives has a BIN of $482 but both winners in the last 30 days paid less, This auction sold at $39.77 and $40.23. The winners paid more than that counting the cost of the bids they placed, but they still got a real deal.
A brief history of knives
The first knives were invented by Homo sapiens during prehistoric times and were used as weapons, tools and eating utensils. As of 2014, the oldest known knife-like tool is the Oldowon which was used up to 2.5 million years ago. Most likely our "hominid" cousins developed these tools from their need for survival.
Today the knife is said to be the most important tool in the kitchen. Chef knives are used for cutting, chopping, dicing, slicing, mincing, peeling, separating, and other kitchen tasks where the thin metal shaft of a blade is of value for food preparation.
According to my research, "the first knives used were created by simply fracturing rock – a new fracture being sharper than the original weather-worn edge. Any broken rock can be used as a knife but some rocks were favored over others.
There are more than a dozen different kinds of kitchen knives, some versatile, others dedicated for one specific use. The 11 most popular knives for daily cooking and food serving jobs make up the core of all professional as well as home cook knife sets.
The biggest knives are called cleavers (also called butcher knives). They have a flat, rectangular-shaped blade and come in a variety of sizes, depending on their intended use. They are one of the broadest, heaviest knives, and sometimes feature a hole near the spine of the blade so they can be hung up when not in use.
Other common knives used in kitchens are: Chef's Knife, Boning knife, Bread Knife, Paring Knife, Carving Knife, Utility Knife and Steak Knife.

This sponsored blog post was submitted by: Barbara L. Sellers. Barbara was compensated by DealDash for this blog post. Blog posts are written by real DealDash customers. The opinions and advice here represent our customers' views and not those of the company.