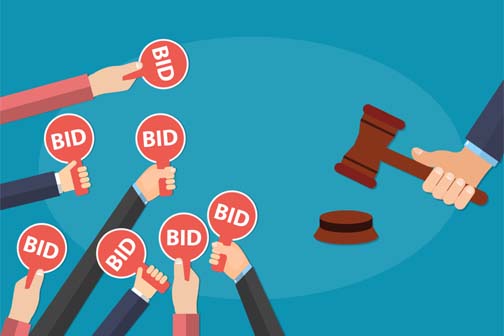 DealDash is offering all kinds of special deals throughout the month. To make room for its new selection DealDash is offering hundreds of clearance auctions. We will also see multiple blasts every day and highest bidder multipliers that might go as high as 5X on the clock. That's better than anything I've seen before.
Inventory Liquidation Week will be from June 7 to June 13 and Splash into Summer will be from June 15 to June 18.
Month of Celebrations
Did you know June was named after Juno, the Roman goddess of childbirth and fertility?
Most of all June is definitely a month of celebrations. In addition to Flag Day June 14 and Father's Day on June 20, June is also known for many other special recognition days, too.
Other national days of recognition in June are:
World Reef Awareness Day
National Olive Day
National Heimlich Maneuver Day
National Go Barefoot Day
National Nail Polish Day
National Say Something Nice Day
National Pen Pal Day and
National Hazelnut Cake Day
Which one of those National Recognition Days would you like to celebrate? My favorite one is the "National Say Something Nice Day" because that's something we could all easily do to make someone's day better.
I also learned that the flower for June is the rose and the colors for June are light blue, white and cream.
Another unique thing about June is that it has more than one birthstone. Most of us know that the Pearl is the birthstone for June, but the Alexandrite is also a birthstone for June. The Alexandrite is an extremely rare stone and has color-changing abilities. It is green in daylight and changes to a purple-red hue in incandescent or artificial light.
So let's take advantage of the DealDash specials and enjoy a full month of shopping in June.

This sponsored blog post was submitted by: Barbara L. Sellers. Barbara was compensated by DealDash for this blog post. Blog posts are written by real DealDash customers. The opinions and advice here represent our customers' views and not those of the company.