Did you know it was not until 1972 that Father's Day became a nationwide holiday in the United States?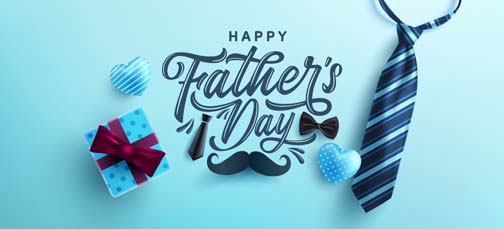 The nation's first Father's Day, founded by Sonora Smart Dodd, was held the third Sunday of June at the YMCA in Spokane, Washington. Her father, William Jackson Smart, was a Civil War veteran and a single father who raised six children.
This year fathers will be remembered on June 20, so if you want to get an extra nice Father's Day gift to give to a special father now is the time to shop on DealDash.com. If you shop early, you are more likely to receive the gifts you shop for by June 20.
If you don't know what to get for your dad you can get some good ideas here.
Below is a list of some auctions that DealDash has to offer that would be sure to make any father especially thrilled to receive. Let's take a look at some auctions that would make a perfect Father's Day gift:
129 piece tool set that has a BIN of $450.00. This set might be good to keep in the trunk of a vehicle.
100-foot garden hose with a BIN of $77.00. A long hose like this could reach many nearby plants, trees and shrubs that need watering. It could also be used to wash a car or truck and to spray and clean dirt off from the windows of your house.
Several fabulous men's watches with a BIN of $1,500. Even if your father already has a watch he would be sure to treasure an extra nice one for special occasions.
96 pair of blue and black basketball socks for men with a BIN of $624.00. Wow! That many would keep your father in socks for the rest of his life or be enough to keep a whole team of guys in socks for a while.
Massage chair with of BIN of $4,200.00. This would be the ultimate gift what would keep on giving year-after-year. Nothing would feel better after a hard day's work than relaxing in a deep tissue massage chair. No doubt that would be the perfect solution to remove any and all stress. Most likely a gift like this would help put everybody in the entire family in a better mood, too.
Gift Cards for a sports shop or various gift cards for gas stations. With the high cost of gas these days, any man would be sure to welcome a gift card for gas.
Bottom Line
Shopping on DealDash might be the perfect place to shop for a high-quality gift at a bargain price. I'll see you there!

This sponsored blog post was submitted by: Barbara L. Sellers. Barbara was compensated by DealDash for this blog post. Blog posts are written by real DealDash customers. The opinions and advice here represent our customers' views and not those of the company.