We all love getting something new. At least I know I do.
Did you see all of the new products going up for auction on DealDash.com lately? If you have not been shopping on DealDash.com for a while you might want to check it out again. I was surprised to see so many new items go up for auction.
A new jeep wrangler, a new fishing boat, a gaming PC and lots of new games are just some examples of new items I never before saw on DealDash.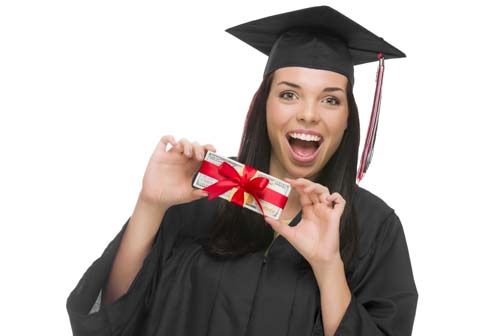 Why Shop Now
With so many high school and college graduations taking place in May, and so many weddings in June, we are now in what I call the "gift-giving season." That's why now is a great time to shop for some lovely gifts at bargain prices.
Some DealDash items that would make awesome graduation gifts are:
Earrings, necklaces, rings and bracelets. DealDash has a wide range of jewelry that would be sure to please any young lady. I already received a "thank you" card from my great niece who will be attending Notre Dame. She loves the DealDash earrings and necklace I sent her and she said she's looking forward to wearing them.
Wonderful smelling perfumes and colognes. DealDash offers a wide variety of them to choose from. I read the reviews on one of the perfumes and one of the former winners wrote, "My favorite scent. Not over powering …" I also read the reviews on another one that looked like cologne and one former winner wrote, "I like that it's a unisex scent. It smells one way on me and very different on my husband."
Watches for men and women. DealDash also has a wide range of watches to choose from.
Some DealDash items that would make wonderful wedding gifts are:
Gift cards for a major airline or major department stores. We can never go wrong by giving a newlywed couple a gift card so they can use them to purchase whatever they need.
Comforters, high-quality sheet sets, pillow cases and towel sets. Most newlywed couples are sure to love useful items like these.
Kitchen appliances, such as a cast iron casserole pots, double burner griddle, a mini fridge, an ice maker, crystal wine glasses, high-quality knife sets, stainless steel pots and pans, china, Espresso and Cappuccino machines.
If we go to the top left of the DealDash home page and open "Browse Categories" we are sure to find even more items that would make awesome gifts.
Satisfaction Guaranteed
Whenever we shop on DealDash.com we always have a satisfaction guarantee. All of our products are guaranteed to arrive in good condition. If any items are defective or broken, which is extremely rare, DealDash will immediately work with us to replace them. That can give us real peace of mind.
Happy shopping everyone!

This sponsored blog post was submitted by: Barbara L. Sellers. Barbara was compensated by DealDash for this blog post. Blog posts are written by real DealDash customers. The opinions and advice here represent our customers' views and not those of the company.