Do you know anyone with a two-car garage that is so full of other items there is no room for their cars?
That's okay. There's no need to fear because DealDash.com is here, and they have the perfect solution – a storage shed!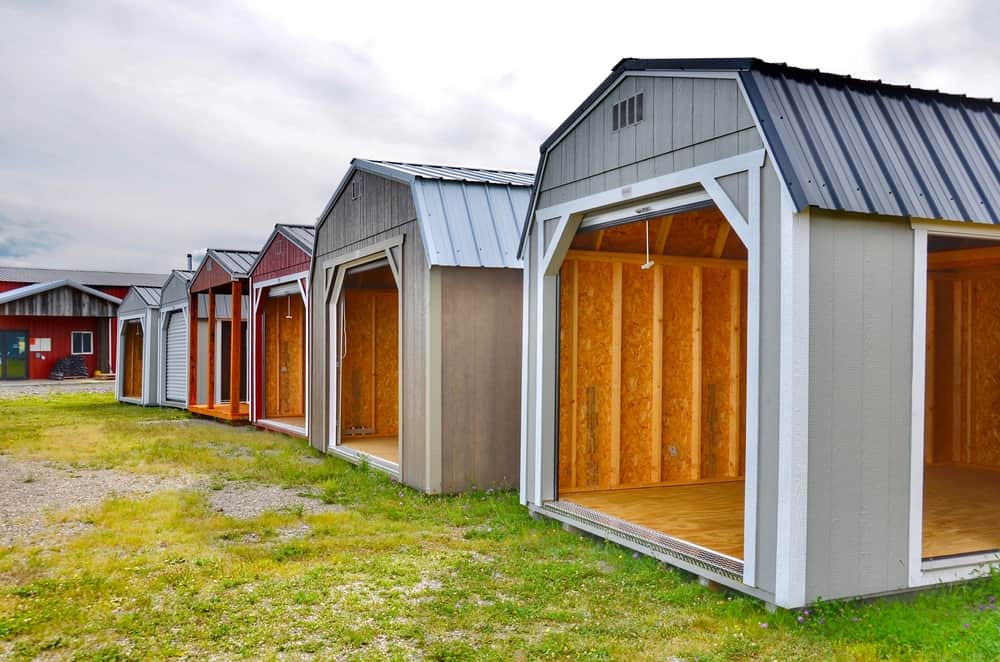 A storage shed can help get rid of clutter in our garage. Even having a small shed can help a lot. Let's take a look at what DealDash.com has to offer.
This 4-foot x 6-foot resin outdoor storage shed in gray and white has a BIN of $524.00. So far, it looks like it's a popular and highly competitive auction. The most successful winners are:
Aug. 8, this storage shed sold at $68.71 and the winner paid a total of $72.31 including the cost of the18 bids placed;
Aug. 4, this storage shed sold at $60.58 and the winner paid a total of $160.58 including the cost of the 500 bids placed; and
Aug. 2, this storage shed sold at $63.88 and the winner paid a total of $182.68 including the cost of the 594 bids placed.
If we do the math, all three of the above winners saved more than $300.00 so they got a pretty good deal.
This shed has a storage capacity of 131.8 cubic feet, floor weight capacity of 30 PSF and roof weight capacity of 15 PSF. Some features of this shed include a steel-reinforced roof, built-in ventilation, window for natural light, pad lockable door, durable build and easy assembly. For more specifications, see the auction listing.
It would be great to store tools such as rakes, shovels, garden hoes, tool boxes, lawn mowers, weed eaters and flower pots. 
A brief history of sheds
The small, simple building in our yard where we keep tools or gardening equipment is a shed. As a noun, shed means "hut," and probably comes from the word shade. But Shed is also a verb meaning "to cast off."
Some items we should not store in an unheated shed are:
Canned food, because canned food should not be exposed to excessive temperatures
Leather furniture
Paint,
Electronics,
Fabrics and paper products.
Resin sheds are the most durable because it's weather-resistant to fading, rusting, warping, rotting, insects, and fire. Metal sheds are durable, too, but they can rust. However, metal sheds are more durable to the elements than wood. Vinyl sheds have a lifespan of 25 to 30 years.
The bottom line
If you want to make some extra room in your garage, shopping for this shed on DealDash.com might be a very good idea.
Happy shopping everyone!

This sponsored blog post was submitted by: Barbara L. Sellers. Barbara was compensated by DealDash for this blog post. Blog posts are written by real DealDash customers. The opinions and advice here represent our customers' views and not those of the company.