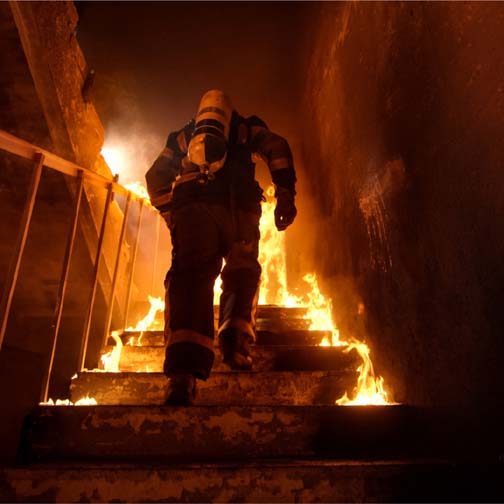 DealDash will celebrate Labor Day in a very generous way with a charity event and we can all play a big part in it.
I was pleasantly surprised to learn that DealDash will donate the final sum of all auction wins paid on Labor Day (excluding car auctions) to help firefighters in their work. That means by shopping on Sept. 6 we not only have the opportunity to win more awesome items on DealDash but we will be helping our firefighters at the same time. How awesome is that?
Firefighter Statistics
As of Oct. 24, 2019, there were 29,705 fire departments in the United States. Of these only 3,009 (10 percent) departments are comprised solely of career firefighters, and 19,122 (a whopping 64 percent) of these departments are comprised of all volunteer firefighters.
In addition to fighting fires, today's firefighters also respond to medical emergencies and other types of calls. They stay busy throughout the day checking equipment, doing vehicle maintenance, housework/cleaning, writing reports, training and education, working on staying physically fit, and conducting public safety demonstrations and station tours.
Most firefighters are obviously not in it for the money. According to the Bureau of Labor Statistics dated Feb. 13, 2017, the average firefighter makes about $50,850 annually or $24.45 per hour; and the top five states listed for hiring firefighters were Texas, California, Florida, Washington and Arizona.
According to statistics listed on the internet, the worst wildfire in US history was a blaze that started in 1871 in Peshtigo, Wisconsin. It burned about 1.2 million acres and killed at least 1,152 people.
The first volunteer Union Fire Company in America was created by Benjamin Franklin in 1736 in Philadelphia, but there were no full-time firefighters at that time.
It was not until April 1, 1853, however, that the first professional and fully paid fire department in the United States was established in Cincinnati, Ohio. Miles Greenwood, co-inventor of the first practical steam fire engine, served as the department's first chief.
A 2017 National Run Survey in Firehouse Magazine listed the Los Angeles Fire Department Fire Station 9 (FS9) as the busiest fire station in the country.
Bottom Line
There could not be a more fitting time for DealDash to make a charity donation to our firefighters than now, especially since Sept. 11 marks the 20th anniversary of the devastating attacks on the World Trade Center. Of the 2,977 lives lost, 343 were brave heroes from the New York City Fire Department who died while rescuing civilians who were trapped.
In special recognition of firefighters like these let's all shop on Sept. 6 so we can help DealDash contribute a large sum of money to a most deserving group of people — our firefighters.

This sponsored blog post was submitted by: Barbara L. Sellers. Barbara was compensated by DealDash for this blog post. Blog posts are written by real DealDash customers. The opinions and advice here represent our customers' views and not those of the company.