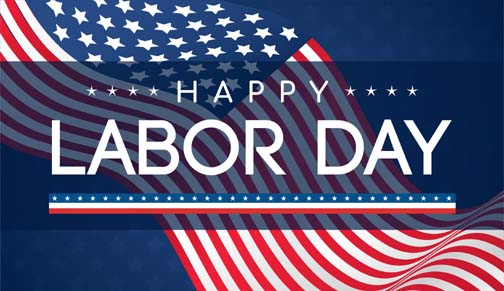 Attention all DealDash.com lovers!
You will not want to miss shopping during the Labor Day specials from Sept. 4 to 10. DealDash will feature special Labor Day bid packs, and highlight some special items including a boat, a vacation auction and an automatic espresso machine.
Many people might not know what Labor Day is all about. When I was young and naïve I used to think Labor Day was in recognition of women for going through labor during childbirth. Of course, I was wrong, but why do we celebrate Labor Day?
Labor Day History
Labor Day was created by the labor movement in the late 19th century to pay tribute to American workers. It is a public holiday when schools and most businesses are closed. This year Labor Day is Sept. 6. In 2022 it will be Sept. 5 and in 2023 it will be Sept. 4. It is a typical tradition on Labor Day to wear red, white and blue in honor the colors in our American flag as well as our men and women in the armed forces.
On this special day off we honor the men and women who fought tirelessly for workers' rights, especially the eight-hour work day we now have. In other words, Labor Day recognizes all of the many contributions and achievements hard-working Americans have made over past years up to present day America. But who started Labor Day?
A carpenter and labor union leader named Peter J. McGuire came up with the idea for Labor Day in 1882. He thought American workers should be honored with their own day off, so he proposed his idea to New York's Central Labor Union and they thought the holiday was a good idea, too.
It was not until June 28, 1894, however, that President Grover Cleveland signed a law to designate the first Monday in September each year as the national holiday we know as Labor Day. Cleveland reportedly did it as a peace offering following a deadly strike in Chicago when Federal troops brutally crushed a strike by railroad and Pullman sleeping car company workers, leaving 30 people dead.
Don't Miss It
Regardless of how we choose to celebrate Labor Day we will not want to miss the many special shopping features on DealDash Sept. 4 to 10, so we should mark our calendars now so we will be sure not to miss it.

This sponsored blog post was submitted by: Barbara L. Sellers. Barbara was compensated by DealDash for this blog post. Blog posts are written by real DealDash customers. The opinions and advice here represent our customers' views and not those of the company.