Not everyone is a fan of the summer. However, DealDash can help with some amazing products. Read on for more information.
Most people absolutely love to bask in the sun, go to the beach, and be outdoors in the rays of the sun. However, not everyone feels that way. Some people are very sensitive to the heat, especially the very young and the elderly. DealDash has some things that will make the summer more comfortable for people who aren't a fan of the heat and sunshine.
Portable Air Conditioner
Gone are the days when you have to install big bulky window unit air conditioners in your house. Now you can get a portable air conditioner that puts out amazing cooling power. They have wheels and you can move them from room to room as needed. Do note, however, that you have to have a window to vent the heat. It's quick and easy to do, though.
These portable air conditioners come in different amounts of BTUs, just like a window unit. DealDash has a variety of portable air conditioners in various BTUs. To figure out how many BTUs you need, you will have to know the square footage of the area that you want to cool. Or, just get the maximum amount of BTUs!
DealDash even offers a portable air conditioner made by Honeywell that cools, heats, and dehumidifies. It has 13,000 BTUs, which can heat or cool an area of 700 square feet. To check out the selection of portable air conditioners on DealDash, just click here.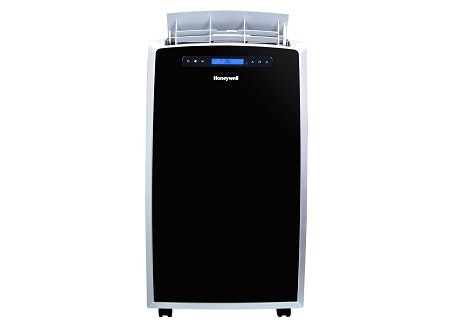 Pop-Up Gazebo
If you like the heat but aren't a fan of the bright light and sunshine, then you can try a pop-up gazebo. These gazebos don't take a lot of time or effort to put together, and you will have a lovely structure that will protect your tender skin from the bright rays of the sun. If you would like to check out a lovely pop-up gazebo made by Coleman, just click here. 
Thanks for Reading the Blog
If you're not a big fan of the heat and sun, then use these tips on DealDash to get some cooling and shading items. Try these tips from DealDash and you'll be a more informed bidder. Give it a try today!
Thanks so much for reading this DealDash Tips article on bidding on DealDash. Don't forget to check back every day for new articles here are well as on our sister blog, DealDash Reviews. Want to read about a particular item or certain category? Just comment down below on what you would like to read.
Are you ready to use these cooling tips on DealDash? Keep these DealDash tips in mind to win cooling items such as air conditioners and gazebos. Visit DealDash now to see how much you can save. Have a good time on DealDash, and happy bidding everyone!

This sponsored DealDash blog article was written by Dawn E, a mother of 3 who loves DealDash. Dawn was compensated for writing this article. This blog is written by real DealDash customers. The opinions and advice shared here represent our customers' views and not those of the company. Read even more on DealDashReviewed.com, or on her own blog, DawnBlogtopus.