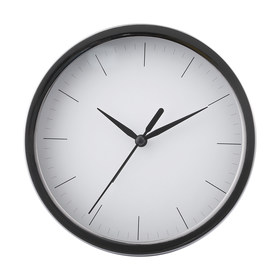 Having a great time on DealDash is easy. Here are some tips to have a great time and enjoy yourself on DealDash.
One of the biggest reasons why people love to bid on DealDash is that it's fun! If you are bored and need entertainment then you can just sign into the site and have a great time and get some bargains as well. Here are a few tips to having a great time on DealDash.
Find Something You Really Want
Bidding on DealDash can improve your mood, and there's nothing better than getting an awesome deal on something that you really, really want or need. It's not as exciting to win an auction for something you're really not all that interested in. It's good, of course, because if you don't want the item you can always trade it in for bids, but you don't get that "YAYYYY I WON!!!" feeling that you get when you win something that you were super excited about. If you limit your bidding to things that you really want or need you're going to have a great time on DealDash.
Don't Be Frustrated – That's Not a Great Time
Some days just aren't good for bidding, it's a fact. However, the good bidding days far outweigh the bad days. You might have an "off" day with your bidding every now and then, and that's okay. You just have to realize when you're having an off day and stop bidding! It's that easy. There's no reason to keep bidding and getting frustrated when it's just not a good day for you. Just stop and try again the next day. DealDash will keep on going and see you again next time. There's no reason to keep bidding when you're getting frustrated. Just try again tomorrow.
DealDash Together!
Another way to have a great time on DealDash is to enjoy browsing and bidding with your family. You can only have one account per family household, and you are not allowed to bid against anyone you know in an auction. However, it's a lot of fun to gather around the computer and look at the items and decide what to bid on together. If you have family members that are tough to buy for, you can see what they are interested in bidding on. Later you can go back and win or BIN that auction for them and use that item the next time you need a present for them.
Thanks for Reading the Blog
When you read and use these tips and tricks on DealDash you're going to have a great time bidding. Use these tips from the DealDash Tips Blog to help you win auctions. Remember, practice makes perfect.
Thanks so much for reading this DealDash Tips article on bidding on DealDash. Don't forget to check back every day for new articles here are well as on our sister blog, DealDash Reviews. Want to read about a particular item or certain category? Just comment down below on what you would like to read.
Use these tips to have a great time while bidding on DealDash! Keep these DealDash tips in mind when you're in an auction. Visit DealDash now to see how much you can save. Have a good time on DealDash, and happy bidding everyone!




This sponsored DealDash blog article was written by Dawn E, a mother of 3 who loves DealDash. Dawn was compensated for writing this article. This blog is written by real DealDash customers. The opinions and advice shared here represent our customers' views and not those of the company. Read even more on DealDashReviewed.com, or on her own blog, DawnBlogtopus.