Here's a question for you: What's a household chore most of us must do nearly every day? The answer? Vacuum. Now, name one tool that could make this job a lot easier?
If our response to that question is a robotic self-cleaning or cordless vacuum cleaner, we are shopping in the right place because DealDash.com auctions offer both, and even more.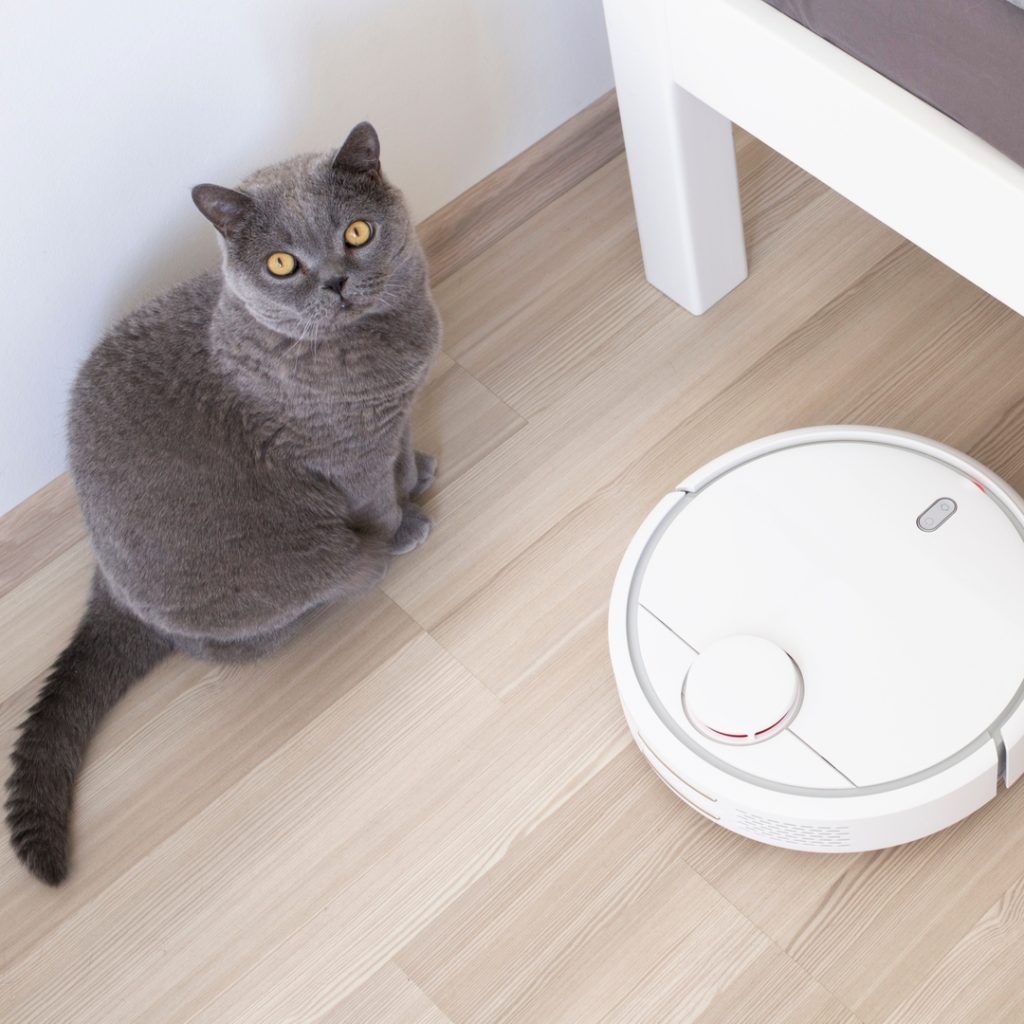 I've had my eyes on shopping for a cordless vacuum for a long time because that would make cleaning my two flights of stairs a lot easier. Otherwise, I need a really long cord to reach the electrical socket in my wall and the cord keeps getting in the way.
As I get older, I need to think more about safety. A light-weight cordless vacuum would be better so I don't trip on the cord and fall down the stairs.
Let's take a look at some of the vacuums that DealDash has to offer.
Cordless Vacuum
DealDash has a cordless vacuum with a BIN of $550.00 but all 12 of the most recent winners got it for amazing bargain prices. In fact, one DealDash shopper won this cordless vacuum on Dec. 21, 2021, for a total cost of only $8.55 (including the cost of the 38 bids the winner placed).
We could never find a bargain like that on a brand new rechargeable cordless vacuum at any department store. For more information, go to the upper right of the home page, do a search for "cordless vacuum" and read all about it.
Robotic Self-Cleaning Vacuum
DealDash has a robotic self-cleaning vacuum cleaner that has a BIN of $591.00 but one previous winner got it for $32.17 (including the cost of the 77 bids placed). In spite of the fact that this robotic self-cleaning vacuum is a popular item and usually draws plenty of competition, many other shoppers won it at a bargain price below market value, too.
During my younger days, I never could have dreamed that such a revolutionary vacuum would ever exist. According to the DealDash description, this vacuum "can navigate the home while keeping track of where it has been and where it has yet to clean. It will even clean continuously for up to 75 minutes, then recharges and resumes cleaning until the job is done." Amazingly, it even has "cliff detect sensors" that prevents it from "falling down stairs or tumbling over drop offs."
DealDash has another Robotic Self-Cleaning Vacuum with a BIN of $210.00 and this one sold for as little as $9.95 (counting the cost of the 16 bids the winner placed).
To find out when the next robotic self-cleaning vacuums will go up for auction, conduct a search from the home page. You can also go to the auctions to read a more detailed description of the many features that are too numerous to include here.
Both of the Robotic Self-Cleaning vacuums received an overall high rating by previous winners. After reading these descriptions I may want to get one of these vacuums, too.
Canister Vacuum Cleaner
DealDash also has a Canister Vacuum Cleaner with a BIN of $320.00 but on Jan. 1, 2022, one shopper won it for only $4.11 (counting the 20 bids placed to win it).
At only 8.8 pounds this is a light-weight Canister Vacuum Cleaner. It comes with a 16.4-foot cord and three cleaning attachments – floor nozzle, crevice tool and upholstery brush. One of the greatest features of this vacuum is that it comes with "no extra costs" because it uses "bagless technology and (has a) fully washable canister." This could be a real budget saver.
To choose the right vacuum for your household, go to the auction to read the full DealDash descriptions. Also, do not forget to read the customer reviews.
Bottom Line
With all of the awesome vacuum cleaners available on DealDash.com I hope we all get off to a clean sweep and a clean start in the New Year!
This sponsored blog post was submitted by: Barbara L. Sellers. Barbara was compensated by DealDash for this blog post. Blog posts are written by real DealDash customers. The opinions and advice here represent our customers' views and not those of the company.