Did you see the new spinning exercise bike on DealDash.com?  If you ever thought of getting a new exercise bike, now might be the perfect time.
Many people, especially senior citizens, are still concerned about exposing ourselves to the COVID-19 virus in public gyms. By winning an exercise bike on DealDash.com, we can exercise at home and not risk exercising in public places.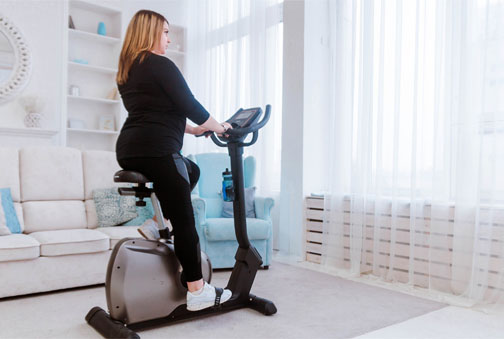 This exercise bike on DealDash with a BIN of $1,280.00 was won on Nov. 29, 2021, for only $18.67 counting the cost of the 77 bids used by the winner. What a bargain! In fact, five of six previous winners won it for a lot less than the BIN.
According to the auction description, some of the features of this exercise bike offers are:
It has a sturdy 22-pound spinning flywheel
It has a compact aerodynamic triangular body, designed to minimize vibrations
It has a wide body base offering excellent stability
The handlebars, seat, body length and resistance levels can all be adjusted
It has easy-to-read digital monitor and handlebar pulse sensors monitoring time, speed, distance, pulse rate and calories burned
The pedals are fully adjustable with secure straps to ensure a proper fit and
It has a large rack to hold digital devices, plus two cup holders.
New Year's Resolution
This year is already coming to an end and we will soon start another New Year. What better New Year's resolution could we make than getting focused on a new exercise program to exercise our way into a better physical condition? Having our own exercise bike at home will help us do just that. Other advantages include:
Saving money for gas by not having to drive to a local gym.
Being able to exercise in the comfort of our own home also means we will not have to go out on miserable-weather days when it rains or snows.
Riding our own exercise bike at home means we could also enjoy watching our favorite TV programs at the same time, and peddling a bike is something nearly anyone can do.
History of exercise bikes
What do you know about the history of indoor exercise bikes?
It surprised me to learn that the first stationary exercise bikes did not become widely available until after I had already graduated from high school.
It is not clear who first invented the stationary bicycle but, according to my research, American chemist Keene Dimick invented the first stationary bicycle equipped with electronics to track his progress exercising in 1968. The Schwinn Company began manufacturing an upright exercise bike in 1967 and unveiled the Airdyne stationary bike in 1978.
Bottom line
DealDash has some more affordable exercise bikes coming up for sale, too, so we can keep our eyes open for them. We could also conduct a search and press the blue "Alert Me" button so we are sure to know when the next auction becomes available.
What better gift could we give to ourselves than better health? Cycling can be exceptionally good for our cardiovascular fitness, as well as toning muscles, improving physique and boosting body image. It can also help to improve the muscle tone of our legs, glutes and core.
Perhaps winning a new exercise bike will put us on the right path to feeling great and making 2022 our best year ever!

This sponsored blog post was submitted by: Barbara L. Sellers. Barbara was compensated by DealDash for this blog post. Blog posts are written by real DealDash customers. The opinions and advice here represent our customers' views and not those of the company.