Who would have ever imagined that we would be able to shop for a brand new speed boat on DealDash.com? When we shop on a penny-auction site like DealDash where the owner of the company thinks big, then big things such as this can and do happen.
Remember how exciting it was when DealDash launched its first brand new boat auction on May 17? That was a smaller boat with a smaller HP motor intended more for fishing.
Of course, some folks prefer boats for fishing while other folks prefer boats more for the thrill of speed and/or simply relaxing on the water and getting a nice suntan.
Well hold on to your britches because now DealDash.com is launching its second brand new boat auction and this one is even bigger and better than the last one.
This 17 ½ -foot leisure boat, with a BIN of $20,000.00 comes with a 40 HP motor with a 12-gallon fuel capacity, and a custom-matched boat trailer for ease of transfer. This boat has a maximum person weight of 700 pounds.
For more detailed information about this awesome speed boat check the description on the auction page.
Boat Safety
Boating is a very enjoyable sport, but we all must follow boating safety rules to keep it that way.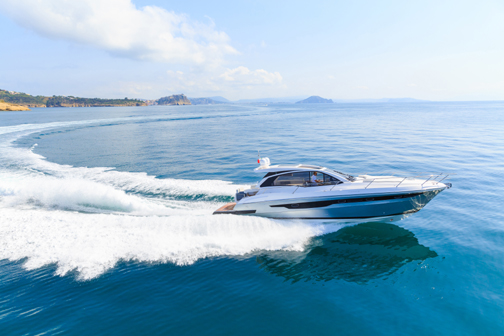 For example, two basic rules of boating are:
If another vessel is approaching you from the port – or left – side of your boat, you have the right of way and should maintain your speed and direction.
If a vessel is aiming to cross your path and they're on your starboard – or right – side, they have the right of way.
Some states have specific boating rules so it is a good idea to take a boating course to ensure that you know what they are. Some of the boating safety guidelines are:
Conduct a vessel safety check and follow a pre-departure checklist.
Always check the weather before taking your boat out.
Make sure you have a U.S. Coast Guard approved life jacket for every person on board; Children under 12 must wear a lifejacket at all times. About 78 percent of boating deaths are caused from failure to wear personal flotation devices or lifejackets. Level 100 Plus lifejackets provide a high level of buoyancy and are designed to turn the wearer onto their back and keep them in a safe floating position.
Do not exceed the approved weight limit of people on board according to the specifications of the boat.
Always travel at a safe speed so you can take avoiding action whatever the circumstances.
Never operate a boat while under the influence of alcohol. About 40 percent of boating-related accidents and deaths in Canada involve boating under the influence of alcohol.
Never allow passengers to board or exit your boat from the water when engines are on or idling.
Take extra precautions near boats towing skiers or tubers.
A boat safety kit should be kept on board no matter the size of your boat. It should include a flashlight, duct tape, bucket, First aid kit, whistle, ropes, mirror, garbage bags, and fire extinguisher.
My first husband and father of my two sons lost his life to drowning in a boating incident, so boating safety is very personal to me. He practically grew up on the water in the Puget Sound area and owned a fishing boat, speed boat and even built and raced his own hydroplane. In spite of being an experienced boater and strong swimmer, he ignored several safety rules when he agreed to test drive a used boat for his brother. Based on lessons learned from his drowning, I would add the following safety rules:
If you ever test drive a used boat, it's a good idea to have another boater follow in case you run into trouble, especially if you see no other boats on the water.
Stay with your boat and never try to swim to shore, especially if you are in the middle of a lake. His brother stayed with the boat and survived.
If the water is extremely cold (like it is in fall and winter months) it might be a good idea to have some skin diving suits to wear in case your boat takes on water and starts sinking.
Bottom Line
I'm sure many DealDash shoppers are very excited to participate in the speed boat auction.
If any of you are planning to purchase a speed boat in the near future, anyway, why not try to win this one instead?
As long as we follow boating safety rules, our family and friends can enjoy many years of sunshine and fun on our favorite lakes, bays and rivers.
Happy shopping everyone!

This sponsored blog post was submitted by: Barbara L. Sellers. Barbara was compensated by DealDash for this blog post. Blog posts are written by real DealDash customers. The opinions and advice here represent our customers' views and not those of the company.