What could feel more pleasant than relaxing in a brand name hammock on a warm, sunny day? If that sounds appealing you are shopping in the right place.
One new item now available on DealDash.com is a comfortable, high-quality hammock that has a BIN of $699. This hammock is a unique style and its non-woven mesh allows cooling airflow. The cover is made from durable polyester with protective coating for stain-and-water-resistance and it is recommended to keep it covered when not in use.to "minimize constant exposure to water or sunlight" because it could cause fading.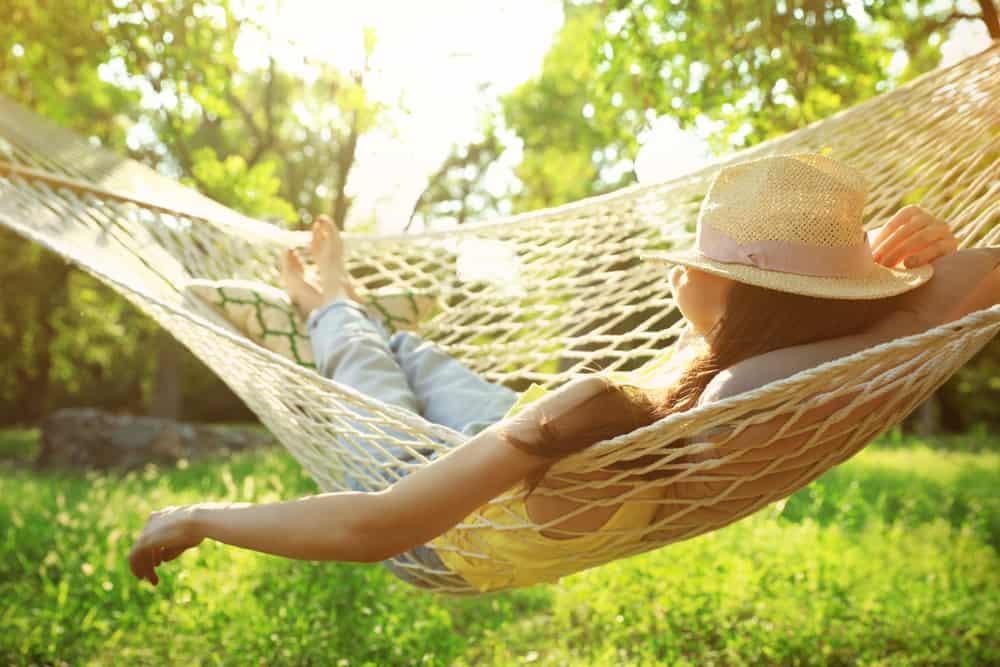 The deluxe version of this hammock, which measures 110 inches long by 55 inches wide, includes a sturdy freestanding frame that allows us to use it indoors or outdoors. It is also offered in different brilliant colors, so keep your eyes open for the color of your choice.
It can be easily cleaned with a damp cloth and mild soap.
A brief history of hammocks
A hammock is a sling made of fabric, rope or netting, suspended between two or more points, used for swinging, sleeping, or resting. They originated from a Taino culture Arwakan, a word meaning "fish net." Originally, hammocks were not designed for leisure, but instead served as protection. The suspended beds safely kept users away from dangerous creatures and insects in warmer climates.
According to my research, traditional hammocks originated in Central America and can be traced back nearly 1,000 years to the Mayan civilization, but Christopher Columbus is credited with bringing hammocks to Europe. In 1492 Columbus discovered the hammock in the Bahamas and he said "People were sleeping in nets between the trees." When he brought the hammock back to Europe mainly sailors started using them.
Early hammocks were woven from the bark from a hamack tree. This was later replaced by sisal fibers as they were more abundant.
In the United States, hammocks were used as cheap, practical solutions for farmers, and a leisure item for wealthy families.
Today hammocks are particularly trendy among millennials and are used in a variety of ways, especially with the invention of lightweight and portable hammock stands. Hammocking can be a way of hanging out with your pals, and it's an inexpensive way to spend an afternoon. You don't have to be in a forest. You can use them in your back yard.
From 2014 to 2016, the market research group NPD found that overall sales of the product had doubled.
The bottom line
It appears that hammocks are still nice to have and now we have an opportunity to shop for a very nice how quality hammock on DealDash.com. There are no reviews on this new product as of this writing, but from the looks of them and description I feel certain that the hammock winners will be very pleased.
I'll see you in the auctions.

This sponsored blog post was submitted by: Barbara L. Sellers. Barbara was compensated by DealDash for this blog post. Blog posts are written by real DealDash customers. The opinions and advice here represent our customers' views and not those of the company.