I don't know why I never before saw the knife roll that can contain up to six professional knives.
This auction has obviously been on DealDash.com for a long time because it has already received 141 customer reviews. After receiving that many reviews and still maintain an overall score of 4.83 out of a possible 5.0 is really good.
At first I was surprised to see the BIN of $185 for this knife roll until I realized it does not include the 6 knives. It's important to read the description carefully so we know the knives are sold separately.
Nonetheless, this high-quality knife-roll is handcrafted from heavy duty canvas and takes up less space than a knife box. The weight of the knife roll is 1-pound without the knives.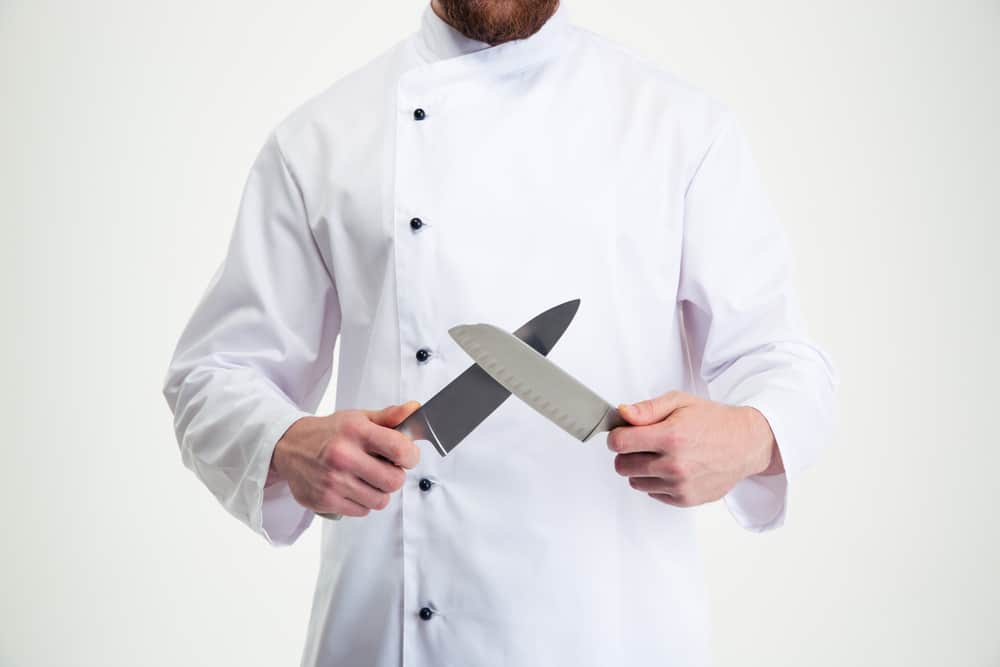 So far, many previous visitors received awesome deals. For example:
Jan. 10, this knife roll sold at 16 cents and the winner paid a total of only $1.36 including the cost of the 6 bids placed;
Jan. 12, this knife roll sold at $1.46 and the winner paid a total of $7.46 including the 30 bids placed; and
Jan. 13, this knife roll sold at $1.15 and the winner paid a total of $3.95 including the 14 bids placed.
The heavy-duty black canvas roll measures 17-inches by 5-inches when rolled up and 17-inches by 16-inches when open.
Brief knife roll history
A knife roll is a transportation device where we can carry our kitchen knives from place to place without worrying about them knocking against each other or becoming damaged
According to my research, a knife roll is the best option for knife storage and accessibility for a chef, and the best knife roll for chefs is one that is durable and won't get punctured by freshly sharpened knives
Leather knife rolls usually contain additional pockets for tools such as meat thermometers, kitchen shears and other accessories.

This sponsored blog post was submitted by: Barbara L. Sellers. Barbara was compensated by DealDash for this blog post. Blog posts are written by real DealDash customers. The opinions and advice here represent our customers' views and not those of the company.