Whenever we go shopping at a retail store, we never just grab the first item we see and immediately go pay for it. No, retail shoppers will often spend hours in a retail store looking for the exact item we want. Before we buy clothing, we check the size, select the color, check out the material and even read the washing and drying instructions.
Guess what! When shopping on DealDash.com we can do the same things. If we are shopping for clothing, of course, we cannot actually try them on. However, we can pretty much do everything else we do when we shop in a department store if we simply learn to use everything that's available.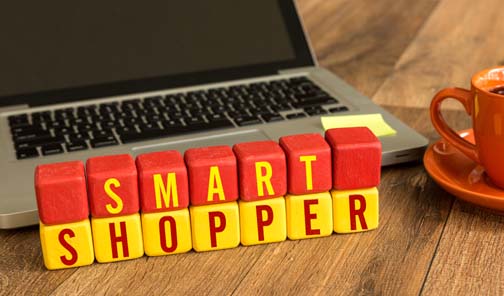 Read the Descriptions
DealDash provides excellent descriptions and photos of all of their auction products. If we do not take the time to read those descriptions before we start shopping, we might not get exactly what we think we are getting. That happened to me once when I was a new member on DealDash. I did not read the description of a cell phone cover and it turned out to be the wrong size, so I ended up giving it away. However, that will never happen if we take a few moments to read the descriptions and sizes of the auction items before we start bidding on them.
Sometimes it is also important that we pay close attention to where the item was made because sizes in the United States are not the same as sizes in Europe or China. DealDash usually provides size conversion charts so we can figure out the size we need. I found the conversion charts for shoe sizes works out just fine, but when it comes to women's clothing there is often a huge size difference. For example, what might be an extra-large woman's jacket made in China may be more like a medium jacket made in the United States. Perhaps most Chinese women are smaller boned and more slender than most American women so the sizes can be very deceiving.
The good news is that if we have any specific questions we can always contact customer service. DealDash customer service is just a click away and I always receive a response to my questions very quickly. In fact, I feel like DealDash customer service representatives are as close to me as my next door neighbor. Best of all, they are always happy to help any way they can.
Read Customer Reviews
It is also a very good idea to scroll down below the description and photos to read the customer reviews. We often learn a lot about a product by reading what previous winners have to say about various auction products. If a size runs a little too small or large they will tell us that. If there is a defect in a product the customers will usually tell us that, too.
That's why I am glad that DealDash includes customer reviews. After reading them I often change my mind whether I do or do not want to bid on a product. You can also read real customer reviews about is Deal Dash legit.
If we take the time to use the information available to us on the DealDash.com shopping site it will be a win-win situation – We will get exactly what we want and DealDash will get what they want, too – happy customers.

This sponsored blog post was submitted by: Barbara L. Sellers. Barbara was compensated by DealDash for this blog post. Blog posts are written by real DealDash customers. The opinions and advice here represent our customers' views and not those of the company.