Do you enjoy traveling by train? If so, you are shopping in the right place.
Some new items on DealDash.com include gift cards that can be used to travel by train in the amounts of $10, $25, $50 and $100. Because gas prices are so high, even people who never before traveled by train are now looking at this mode of travel as a viable option.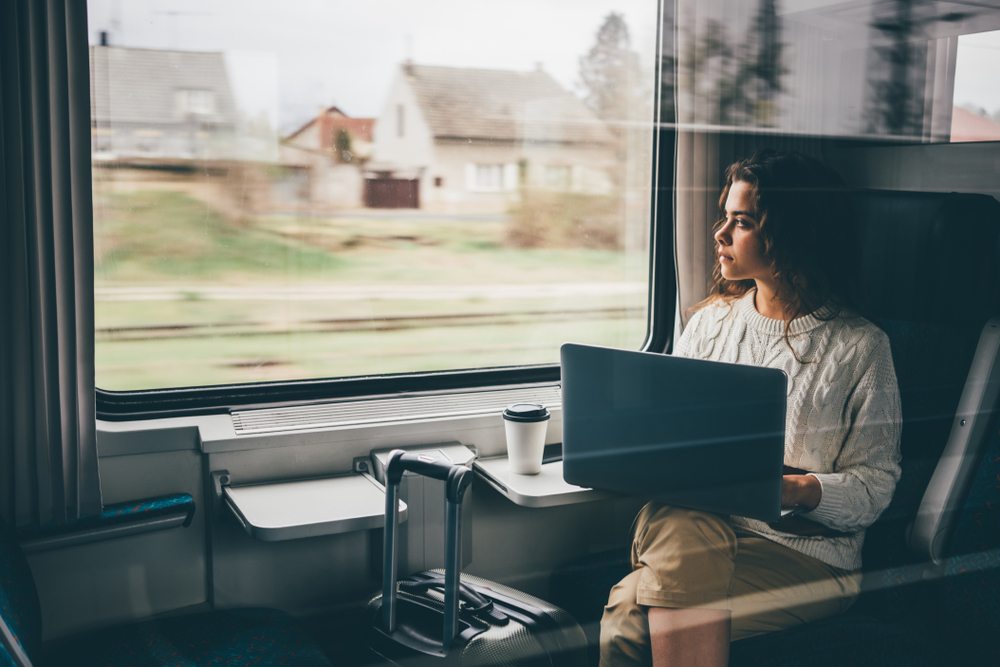 I've always enjoyed traveling by train because we often cannot see anything while flying high in the sky, except on takeoff and landing. In fact, I've traveled thousands of miles by train. I took a train four times from Western Washington to my home state of Minnesota. From my own experience, I've discovered several reasons why traveling by train might sometimes be the best mode of travel.
When traveling by train during daylight hours we can enjoy seeing the view of the countryside. Sometimes tour guides will even give talks about the history of specific sites as we pass.
Sometimes during the train ride we can attend special passenger events, such as trivia questions. Anyone who answers correctly will have the opportunity to win awesome prizes, such as a bottle of wine.
Since there are usually more train depots than airports, we can often get closer to our destination by train than we can when we fly. It might even save us the cost of having to get a rental car, depending on where we are going and who we plan to visit.
I also enjoy meeting interesting new people when seated four to a table in the dining car of a train. For example, one man I met on the train said he and his nine brothers and sisters were all traveling home on 9/11/2001 to attend their mother's funeral. Nine of the ten children were flying home on airplanes that were grounded. He was the only one traveling by train. Therefore, he was the only one of his mom's ten children who got home in time to attend her funeral "I've been traveling by train ever since," he said. We never know what we might learn from meeting and listening to other people. We each have our own unique experiences and stories to tell, and it's easier to meet new people on a train than on an airplane.
The bottom line
DealDash offers a wide variety of gift cards we can use to purchase food, gas and even fishing gear. However, this is the first time I saw gift cards we can use to travel by train.
Wouldn't it be nice to win one of these new gift cards to help pay for our next scenic train ride?
This sponsored blog post was submitted by: Barbara L. Sellers. Barbara was compensated by DealDash for this blog post. Blog posts are written by real DealDash customers. The opinions and advice here represent our customers' views and not those of the company.