We often heard people say, "Shop 'til you drop" during the holiday season, but when we shop at DealDash.com we do not have to worry about it. We can do an awful lot of shopping from the comfort of our home, which takes a lot of the effort out of shopping and makes it an easy and fun experience instead.
To make our Christmas shopping experience even better I decided to highlight some of the most awesome products up for auction that would be sure to add some uplifting sparkle to families still in quarantine because of COVID-19.
Christmas tree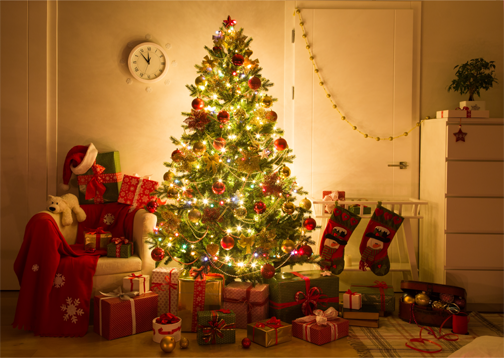 How about starting with a hand-crafted 9-foot-tall Christmas tree that comes with 800 clear lights? That would be one gift that the entire family could enjoy.
What are the best things about getting an artificial tree? Well, we do not have to go out in nasty wet or cold weather to get a real tree and this one looks just like a real tree. We also do not have to worry about family members or guests who are allergic to real Christmas trees.
The only down side I see to getting this tree is that a 9-foot tree is a little too high — at least for me. The ceilings in my house are not high enough for a tree that high and I suspect that might be the case for many other shoppers as well. If you happen to live in a house with high ceilings, however, this could work to your advantage. Everyone with low ceilings will not be bidding on this tree so that will cut down on the competition.
Children's John Deere
This 12-volt rechargeable riding vehicle is sure to be a winning gift for all children from ages 3 to 8. It has a weight limit of 130 pounds.
This two-speed shifter John Deere vehicle is rugged enough for young drivers to go off hard surfaces and drive onto grass and dirt. It also has adjustable seats and seat belts and comes with a large dump bed with an opening tailgate. Children in this age group will be sure to enjoy driving around for a full 2 ¼ to 4 ½ hours before they have to stop for recharging.
Baby Play Mat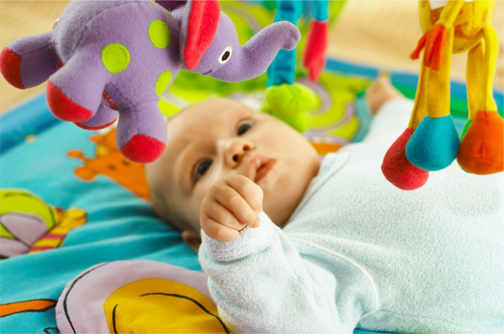 Do you have a baby or have a family member or friend with a baby? If so, this Jungle Baby Play Mat is sure to delight any baby as well as the parents who are looking for a way to entertain their little one.
It comes with four detachable plush animals that hang above them — giraffe, monkey, duck and elephant. Seeing the colorful animals hanging above them helps babies to develop fine motor skills by reaching and stretching.
Massage Chair
Wouldn't it be wonderful to receive a massage chair for Christmas? I do not know a single adult who would not love to have one. I have had my eyes one for a long time, but have not yet saved up enough bids to seriously bid in this auction.
I tried out a similar massage chair when I was at a state fair a few years ago and it completely relaxed all of my sore spots and then some. Getting this massage chair that has a BIN of $12,000 has five simulated massage programs which allows anyone to choose the intensity and speed that is most comfortable to them. Getting a daily full-body massage, including our neck and shoulders, would be like receiving a gift that keeps on giving. The health benefits are most likely worth every penny, especially if we were to win it at a bargain price.
These are just a few examples of auction products that you or a loved one might want to find under your Christmas tree. Make sure you log into DealDash every day so you do not miss any of the new items that are sure to show up.
Happy shopping everyone!

This sponsored blog post was submitted by: Barbara L. Sellers. Barbara was compensated by DealDash for this blog post. Blog posts are written by real DealDash customers. The opinions and advice here represent our customers' views and not those of the company.