Since DealDash.com first started it has remained in business now for more than 12 years and that, my friends, does not happen by accident. No, that happens by design – a desire to keep customers happy and the determination to continually look for more and better ways to improve.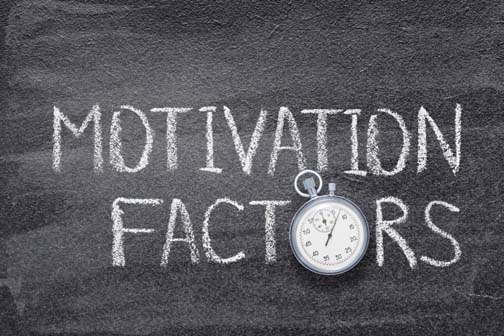 Every once in a while we see comments by long-time members who brag about how many years they have been shopping on DealDash. Whenever people become such loyal customers that they keep coming back year after year for more that does not happen by accident either. No, that means the company has successfully put a significant number of motivating factors in place that makes shoppers like us return time and time again.
Just ask yourself, "Why are we still shopping on DealDash?" If I asked 25 people that question, I might get 25 different answers, but let's take a look at some of the most important ones:
Reputation
One motivation factor that keeps DealDash customers coming back is its outstanding reputation. DealDash earned our trust and we all want to shop with a company we can trust. That never comes easy but DealDash worked hard over the years to develop the reputation of being a fair and honest shopping site.
Like any other growing company DealDash had some challenges over the years. While DealDash only had a small number of employees they were faced with a sudden, huge growth spurt, which also meant the company had to make some huge adjustments to keep up. Regardless, they still managed to get all of their orders sent out. DealDash always found a way to meet those challenges head on and still managed to come out even stronger and better than before.
Customer Service
A second important motivation factor is the superb customer service that DealDash provides. Some companies hide their contact phone numbers but not DealDash. They make it super-easy to contact them and I never had a problem reaching a customer service representative. They have even responded to my questions at all hours of the day and night.
DealDash customer service representatives are always super-polite and helpful. I can honestly say I never dealt with a more pleasant group of customer representatives anywhere and I doubt they have a mean, cranky or rude bone in their body. In fact, DealDash customer service representatives often go above and beyond the call of duty.
For example, I once expressed disappointment when I won a high-dollar purse that did not come with a shoulder strap because I never buy a purse without a shoulder strap. Guess what! The customer service representative found one for me that went perfectly with my handbag. I don't know how or where DealDash found such positive and helpful group of employees but they are the best we'll find anywhere in the world.
Convenience
A third motivation factor that keeps DealDash customers coming back is convenience. We can appreciate that even more now than ever before since we are still going through the COVID-19 pandemic. When stores and businesses are locked down, more so in some states than others, we still have the DealDash shopping site available to us at any time of day and night. I love having orders delivered right to my front door no matter how big or small the order might be. For customers who do not have a truck some of the larger items would be impossible to pick up at a store. Most of all, I love being able to shop 24-7 without leaving home. Nothing gets more convenient than that.
Win Limits
A fourth motivation factor is win limits. That's what keeps me coming back. I love the win limits because it gives us all a much better chance to win auctions, especially now that the competition is so much greater now than it used to be. With reasonable win limits, we can all still win auctions. I also like the "one-per-household" limits.
Free Shipping and Handling
A fifth motivation factor is free shipping and handling. That definitely  keeps customers like me coming back to shop on DealDash. This is a huge benefit that I'm sure everyone truly appreciates.

This sponsored blog post was submitted by: Barbara L. Sellers. Barbara was compensated by DealDash for this blog post. Blog posts are written by real DealDash customers. The opinions and advice here represent our customers' views and not those of the company.