Did you see the first new full-sized stainless steel refrigerator now up for auction on DealDash.com?
This 25.5 cubic-foot refrigerator has a BIN of $2,298 and features a see-through window on the front right door called Insta-View. It also features an extra tall 12.6-inch water and ice dispenser for easy access to filtered water.
Personally, I would not want to see everything in my refrigerator at a glance because it might tempt me to eat when I'm not hungry. Based on the 325 shoppers who jumped on the very first auction, however, plenty of other shoppers love it.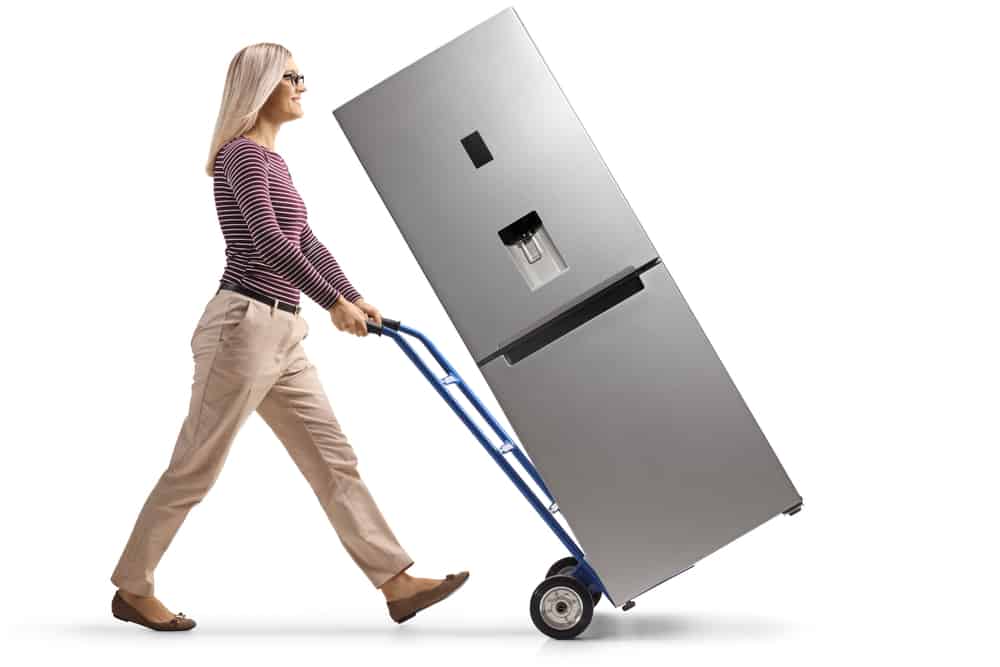 On the positive side, the Insta-View window feature might serve as a quick and easy food shopping reminder when a family is running low on items.
Let's take a look at some other features this refrigerator includes.
A long list of features!
According to the auction description, this refrigerator has plenty of space and includes:
4 split refrigerator shelves
4 fixed refrigerator shelves
2 refrigerator crisper bins
Glide N' Serve drawer
2 gallon refrigerator door bins
6 regular refrigerator door bins
Ice bin
Owner's manual
For more detailed information, please see the auction description. The good news is that this refrigerator will be scheduled to go up for auction again.
A brief history of refrigerators
Artificial refrigeration began in the mid-1750s, and developed in the early 1800s. According to my research, in 1834, the first working vapor-compression refrigeration system was built. The first commercial ice-making machine was invented by Dr. John Gorrie in 1854, the man who is considered the father of air conditioning and refrigeration. It wasn't until 1913 Fred W. Wolf Jr. invented refrigerators for home use.
Most American homes, however, did not yet have a refrigerator until many years later. Before Freon (HCFC-22 and R-22), refrigerators used the toxic gases, such as ammonia (NH3), methyl chloride (CH3Cl), and sulfur dioxide (SO2), as refrigerants. Several fatal accidents occurred in the 1920s because of methyl chloride leakage from refrigerators. In 2010 Freon was no longer used and it was substituted with a refrigerant known as Puron (SUVA R410A).
The first refrigerator arrived on the domestic scene in 1927 and by the year 1944, 85 percent of American households owned a refrigerator. However, my parents got their first refrigerator in about 1953 when I was 6-years-old. Perhaps the reason we did not have one sooner is because farm houses were not wired for electricity until later than most city houses. The cost might also have been a factor. In 1956, a top-of-the-line Frigidaire cost $469.95 when the U.S. blue-collar wages and benefits rate was only around $2.16 an hour. That meant it took 217.57 hours of work to purchase a refrigerator.
Before that, we had something called an icebox (also called a cold closet) that did not have a cord to plug in. Instead, it was just a box with shelves and large blocks of ice kept the food cold. Sometimes people in places like Minnesota cut ice from lakes with hand saws. Food items that quickly melted, such as ice cream, were usually eaten as soon as they were made. Other food items were stored in cooler places such as cellars.
Some locations had community cooling houses where people in the village kept meat, fruit and vegetables stored. Most early settlers used a smokehouse, hanging hams and other large pieces of meat in a small building to cure through several weeks of exposure to a low fire with a lot of smoke. The process began in November and the meat would keep all winter and most of the summer.
The bottom line
Refrigeration has come a long way even during my lifetime, and today's refrigerators are still getting better with more awesome features. Now we can shop for the latest and greatest refrigerators on DealDash.com.

This sponsored blog post was submitted by: Barbara L. Sellers. Barbara was compensated by DealDash for this blog post. Blog posts are written by real DealDash customers. The opinions and advice here represent our customers' views and not those of the company.