When shopping on DealDash.com it is obvious that many shoppers have no winning strategy. Perhaps they are not serious about winning auctions and are only playing on DealDash for entertainment and fun. That does not mean, however, that those customers never win auctions. Eventually, they might accidentally be in the right auction at the right time when it sells.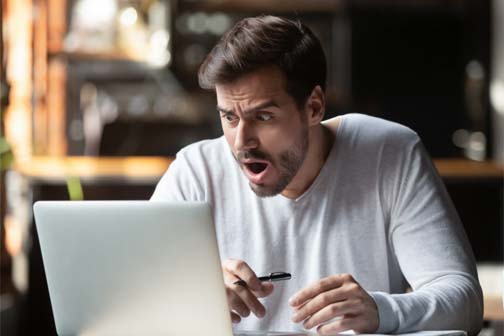 In other words, they win through no fault, or deliberate intention, of their own.  They remind me of the good old days when Gomer Pyle (Jim Neighbors) in McPhail's Navy said, "Surprise, Surprise!"  I love those shoppers because I feel they do not pose much competition for me.
If we are serious about winning auctions, however, we must do more than randomly place bids on auction products we want. Winning auctions requires us to make some important bidding decisions.
Purchasing Bid Packs
Before we purchase our bid packs, it's a good idea to first look at the various auctions we want to win so we can make an educated guess as to how many bids we might need.
For example:
I opened the 29-piece Pass-Thru Socket Set to look at the last 15 winners. Of those 15 winners, 12 of them used 200 or fewer bids to win. Therefore, if we were to place 200 bids in that auction, we would have excellent odds of winning it.
I opened another auction which was a small silver backpack to look at the previous 11 winners. Of those 11 winners, 8 of them used 115 or fewer bids. Therefore, we might win if we placed 115 bids on that auction.
Let's say we only have 15 bids left in our account. That means we would have to purchase at least a 300 bid pack to seriously try to win those two auctions.
Using Bids Wisely
Once we have enough bids to win an auction, it is still important to use our bids wisely to improve our opportunities to win. We can save bids by doing this:
Place 1 to 7 bids at the beginning of the auction. Most shoppers place only one bid at the beginning, so if we place more than one bid, we might slip through the cracks and win if the auction happens to close early.
Check to see what the selling price was for this auction for the last several winners. If the auction usually sells for $10.00 to $15.00 we might want to place the rest of our bids into BidBuddy at that point.
Delete bids when the auction has several serious players and add bids when the auction has only one to three players left. If more bidders jump in, we might want to cancel our bids and wait until the auction gets down to the last two or three bidders again.
In an attempt to save bids, we might want to place 20 bids for every dollar the selling cost of the auction goes up. This, however, could be risky because we might have gaps when we have no bids in the hopper (BidBuddy). On the other hand, we might save more bids that we can place near the end when they are most needed to win.

This sponsored blog post was submitted by: Barbara L. Sellers. Barbara was compensated by DealDash for this blog post. Blog posts are written by real DealDash customers. The opinions and advice here represent our customers' views and not those of the company.