After being an active shopper on DealDash.com since Feb. 8, 2012, I have seen a lot of changes and I have learned a lot of lessons – some from simply watching other shoppers and some from my own hands-on experiences.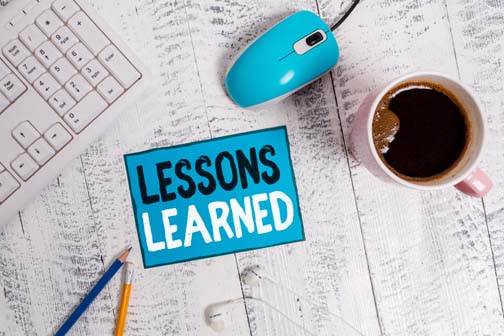 Therefore, I decided to share some of my observations over the years.
Consistency Matters
If there is a particular auction that we really want to win, consistency matters. Regardless if the auction product has a high-dollar value or not, if we bid on the item each and every time it goes up for auction, eventually we will win. Some auctions are a lot more difficult to win than others and might take a lot longer, but the key is to never give up and to never stop trying.
I bid in one auction 44 different times before I finally won. One thing that helped is that the auction I won was limited to "only one per customer" so all previous winners were eliminated from competing. Another thing that helped me win is the special feature where all new bidders were eliminated after the auction reached only $3.00. Sometimes other shoppers are used to not seeing the "No New Bidders" banner go up until the auction reaches $5.00. Therefore, when all new bidders get locked out of the auction earlier than that it often means fewer shoppers get in on the auction in time, which is good. That usually results in less competition.
I learned a couple lessons from this experience. First, I might have won that auction sooner when it closed early, but I got distracted and failed to add more bids in time. Second, I might have won sooner if I placed 500 bids four times instead of 2,000 bids one time. But the bottom line is consistency matters.
Size Matters
Sometimes it pays to "think outside the box" especially when it comes to sizes.
For example, we might get hung up on trying to win a particular ring size. I learned that sizes matter, too. Some extra small sizes might sell sooner and might be easier to win than other more-common sizes. An extra small ring size might sell for fewer bids and less money. Therefore, it might be a good idea to bid on the smaller ring size and exchange it for bids that we can use to win the size we really want later on.
Stopping Matters
Knowing when we should stop bidding matters. Sometimes instead of winning an auction we are far better off if we stop bidding and win with BIN (Buy-It-Now) instead.
For example, I have seen a $10.00 gift card that was up to $27.00 and shoppers were still bidding on it. If we stop bidding and BIN we might get the $10.00 gift card for only $10.00 (maybe a little more if it comes with bids) and get all our bids back for free to use in another auction.
Changing Strategies Matters
If we have what used to be a winning strategy that's not working, anymore, it might be time to make some changes.
I heard the definition of "insanity" is "doing the same thing over and over again and expecting a different result." If that is what's happening to our shopping habits, it might be time to make a change. For example, if we only bid at the beginning of auctions, maybe we should try saving some bids to place near the end of the auctions instead. Sometimes just making one little change can make a big difference.

This sponsored blog post was submitted by: Barbara L. Sellers. Barbara was compensated by DealDash for this blog post. Blog posts are written by real DealDash customers. The opinions and advice here represent our customers' views and not those of the company.