DealDash.com is featuring a "Winter Liquidation Week." That means it's time to eliminate some of the old auction products to make room for some new ones.
We might want to pay attention to the inventory clearance items now marked on DealDash.com because this also means it could be our last opportunity to shop for the items that are now marked for liquidation with a box icon and black and yellow bars.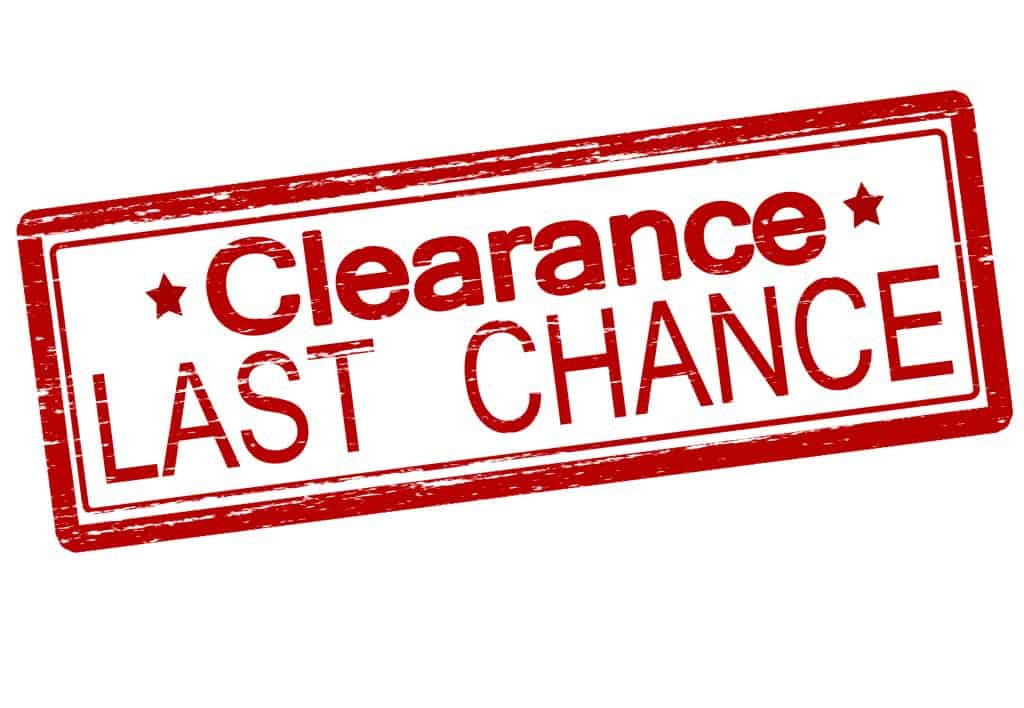 These items might not be available in future auctions. Therefore, it is important to pay attention to these inventory-clearance items and put them at the top of our shopping list.
Hug-loving bear
If you had your eyes on Barry, the hug-loving bear, it's time to place your bids on him now or say goodbye.
This bear is not like most other stuffed bears. This bear is huge. Standing height is 51 inches and his sitting height is 31 inches. That explains the BIN of $175.
Some of the brown bear's special features include large brown eyes, a large button nose and polka dot ribbon. It has a plush polyester exterior. Previous winners love this bear so much they gave him an overall rating of 4.92 out of a possible 5.0.
Chef frypan collection
The chef frypan collection with a BIN of $156 is another action designated for liquidation. The set includes one 8-inch single frypan, one 9.5-inch frypan and one 12-inch frypan.
A few features include a non-stick ceramic coating that prevents food from sticking to these pans and they are dishwasher safe.
Previous winners gave this set of frypans an overall rating of 4.88 out of a possible 5.0. They come in pink and yellow with fabulous wood-look "stay cool" handles. Previous winners rave about how durable and beautiful they are.
I don't know how many sets are left so I guess it's a matter of winning this set now or never.
Complete knife collection
These name-brand knives, a very popular DealDash auction, are also designated for clearance – a complete high-quality knife collection with a BIN of $2,236. Only six of these knife sets are left and then they are gone.
Each set of knives comes in a handcrafted Ash Wood Box. The knife sets include:
First Set: One 7-inch Vegetable knife, one 8.5-inch Slicing knife, and one 5-inch Utility knife;
Second Set: One 7.5-inch Cleaver;
Third Set: One 10-inch Chef knife, one 5.5-inch Utility knife and a Wooden Display Stand;
Fourth Set: One 7-inch Santoku knife;
Fifth Set: One 7.5-inch Deba and one 10-inch Yanagiba;
Sixth Set: One 6.5-inch Boning knife, one 9.5-inch Kiritsuke knife;
Seventh Set: One 13-inch Yanagiba knife (one of the longest blades ever made; and
Eighth Set: One set of four 5-inch Steak knives (double bevel blades).
Many of the previous winners wrote in the reviews they won a set for themselves and loved these knives so much they also got another set for family members, often for wedding gifts.
Many other auctions are designated as part of the DealDash Winter Clearance, too. Hopefully, we will all win the auctions of our choice before they are all gone.
Happy shopping everyone!

This sponsored blog post was submitted by: Barbara L. Sellers. Barbara was compensated by DealDash for this blog post. Blog posts are written by real DealDash customers. The opinions and advice here represent our customers' views and not those of the company.