It's not too early to start shopping for a Father's Day gift and DealDash.com is a good place to do it.
If you are looking for a unique gift, an autographed basketball might be perfect. The basketball now up for auction is personally hand-signed by Kevin Garnett of the Minnesota Timberwolves in black ink and comes with a protective glass display case. This one might be sold by the time you see this, but more autographed basketballs are coming up.
In fact, a basketball autographed in silver ink by Magic Johnson of the Los Angeles Lakers is coming up for auction today, Monday, May 30. Hopefully, it will not be too late to get in on that auction. However, if you miss this auction, too, keep your eyes open for more similar auctions coming up. Can you imagine the surprised look on your father's face when he sees who autographed this basketball?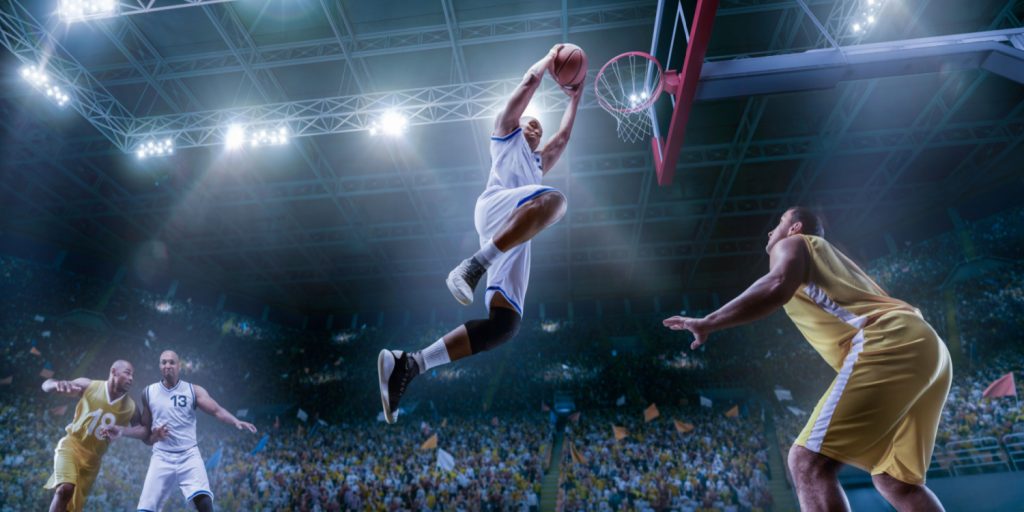 According to the DealDash description, "It is officially licensed by the National Basketball Association and comes with an individually numbered, tamper-evident hologram…To ensure authenticity, the hologram can be reviewed online … "This ensures the product purchased is authentic and eliminates the possibility of fraud.
The history of basketball
Let's take a look at a little basketball history.
According to my research, James Naismith, a 31-year-old physical education teacher at a YMCA in Springfield, Massachusetts, invented basketball in 1891. He wanted to create a less injury-prone sport than football while keeping players indoors during the winter. For the first game of basketball, Naismith used two half-bushel peach baskets as goals, which gave the sport its name. The game became very popular in the 20th century.
In the early days of basketball, however, the game was played with a soccer ball instead of a basketball, dribbling was not allowed and the game was much shorter. The first recorded game was played between two college teams Feb. 9, 1895, when Hamline University faced Minnesota A&M (which later became a part of the University of Minnesota) and Minnesota A&M won the game.
The game became an official Olympic event in the Summer Games in Berlin, Germany in 1936, but the "slam dunk" was not created until the 1940s. The 1979 NCAA tournament was the start of basketball greats.
Today, the National Basketball Association (established in 1946) games consist of four twelve-minute quarters, for a total game length of forty-eight minutes. However, the game clock stops throughout that forty-eight minute period for various reasons, including fouls, halftime and time-outs. Only five players per team are allowed on the court and the ball and the ball handler must remain inbounds. There must be at least four players to start a game and there must be a minimum of four players to finish a game. There are 30 NBA teams that (normally) play 82 games every season.
Nat Hickey, at age 45 years and 363 days old, still holds the record for being the oldest NBA player ever, and he set that record back in 1948.
Now basketball is the third most popular sport on earth with about 2.2 billion fans – falling just under football and cricket.
The bottom line
The game of basketball has a fascinating history, and winning an autographed basketball on DealDash.com for a Father's Day gift would definitely be the highlight on his special day!

This sponsored blog post was submitted by: Barbara L. Sellers. Barbara was compensated by DealDash for this blog post. Blog posts are written by real DealDash customers. The opinions and advice here represent our customers' views and not those of the company.