Many parents might be worried because we heard on the news that cargo ships are stuck out at sea and cannot come to port. That might mean we will not be able to get a nice Christmas gift in time for our children and grandchildren.
Well we do not have to worry any longer because DealDash.com is coming to our rescue. That's right. We can start doing our Christmas shopping right here and now. DealDash has many items already listed for auction and even more that will soon come up for auction.
Riding Tractor & Trailer
Do you have a child or grandchild age 2 to 7 who has farm blood running through their veins? If so, DealDash.com has the perfect gift that will soon be coming up for auction.
No doubt, any child who enjoys the outdoors and loves to play farmer, would love riding a nifty tractor. It comes with its own working FM radio, adjustable seats and flip-up arm rests an accelerator pedal with automatic brakes and a full-size detachable trailer. It also has two speeds, plus reverse, but don't worry because it will not go too fast for your young farmer to handle. It goes 2 ¼ to 4 ½ miles per hour and operates with a 12-volt rechargeable battery and the charger is included.
The best news of all is that this tractor is made in the USA and, even if you do not win, it has a very affordable BIN of only $326.
Piano
Do you have a child or grandchild age 5 and up who loves music and would enjoy learning how to play the piano. If so, you will not want to miss the auction that comes complete with a piano starter pack.
This will be a fun and easy way for any child to learn how to play. It comes with everything your child needs – an electronic keyboard that is sized for small fingers and a USB cable for connecting it to a computer. But the best thing of all is that it also comes with lesson software that brings the teacher and lessons directly to your child at no additional cost. Your child will be lead through 100 piano lessons featuring an experienced teacher who taught at the renowned Julliard School of Music.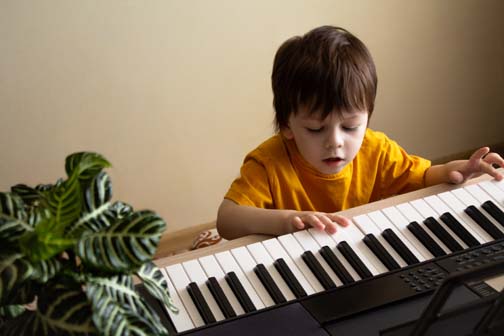 To learn more details of all of the songs, animations, piano games and videos this super piano package includes, go to the DealDash auction site listing where you will be able to see a video all about it.
Again, even if you do not win it, the BIN price of $150 is reasonable enough for most DealDash customers to take advantage of this option.
Any child who enjoys music would love to find this gift under their Christmas tree, so shop early and make their day!
Train Set
Some of my fondest Christmas memories were watching my brothers set up train tracks and see a toy train running around our Christmas tree. We especially enjoyed the thrill of getting one train set that could even blow some smoke from the locomotive. That was so awesome to watch!
Well, guess what! Times have changed and the train set DealDash has available for auction can do a whole lot more than that. In fact, this electric train set comes with a remote and blue tooth capability. Of course trains are not only for children because many adults enjoy playing with trains as a hobby.
This train set has everything needed to get started and includes the locomotive, cars, track, remote control and power supply. This locomotive can be controlled by remote, LionChief App, DCC or DC Transformer. The Bluetooth App allows you to control full operation and sounds directly from your Bluetooth-enabled smart phone or tablet and operate multiple locomotives from the same device. The track system has a unique look, is easy to use and features magnets in the roadbed for quick snap-together connections. This train is small enough to build a layout in less space than the older train sets, but large enough to retain great details.
With the many awesome auction products available on DealDash there is no reason our children and grandchildren would have to be disappointed on Christmas Eve.
Let's shop now and save Christmas!

This sponsored blog post was submitted by: Barbara L. Sellers. Barbara was compensated by DealDash for this blog post. Blog posts are written by real DealDash customers. The opinions and advice here represent our customers' views and not those of the company.