Have you ever enjoyed the convenience of having prepared meals delivered to your front door?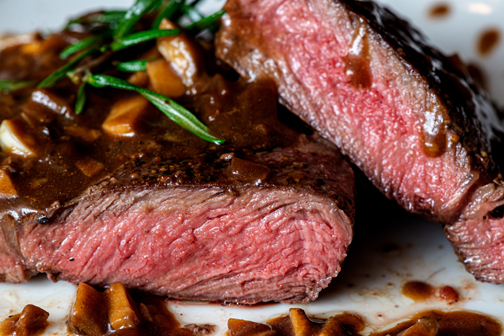 Ever since the COVID-19 virus spread throughout the world, most restaurants were closed for a long time. To stay in business many restaurants started offering home delivery meals for the first time.
Did you notice a popular item on DealDash.com that includes dinnertime staples? I think this has been around for a while but it appears it now includes more items.
I don't know about you, but I really do not enjoy cooking for myself since my family members have all grown up and left. It's much easier and faster for me to simply grab a snack or fruit that does not require cooking. Of course, that is not a very healthy or sustainable diet habit.
Many DealDash shoppers are simply too busy to spend much time in our kitchens slaving over our stoves to do much cooking. I already did that for many years when I was raising my two sons.
That's why I was so happy to see that DealDash offers an auction of dinnertime staples. It would only require a minimal amount of time and preparation on my part.
The dinnertime staples include a variety of meats, steaks, proteins, seafood and even a desert that we might like to serve to dinner guests or enjoy eating ourselves. It consists of:
Four cut fillets (6 oz.)
Four chicken friend steaks (4.5 oz.)
Four New York strip burgers (5.33 oz.)
Four split lobster tail skewers (7 oz. pkg.)
Four caramel apple Tartlets (4 oz.)
This auction tends to run for a long time but it usually sells at a bargain price compared to the retail value.
Home Delivery Meals
I often ordered pizzas to be delivered when my two sons were young because they were pizza lovers. However, I'm not really a pizza lover, so I like the idea of having a variety of other dinnertime staples delivered instead.
More people have become open to the idea of having prepared meals delivered. Even our local organic farmers have started a food box home delivery service, which I have been participating in since I strongly support organic food with no chemicals and pesticides sprayed on the crops.
I'm not really a steak lover, but I am a chicken and seafood lover. Therefore, I now have my eyes on the DealDash dinnertime staples auction.
 I will see you in the auctions.

This sponsored blog post was submitted by: Barbara L. Sellers. Barbara was compensated by DealDash for this blog post. Blog posts are written by real DealDash customers. The opinions and advice here represent our customers' views and not those of the company.