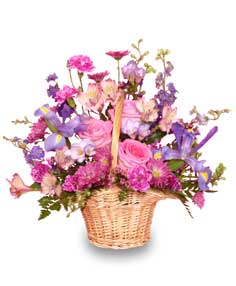 It's always a good time to treat yourself. What kind of treat do you want to win from DealDash today?
DealDash has tons of different treats and pampering items that you can win. When you say "treat" many people think first of food – but a treat can be anything that you don't normally get for yourself. Do you love tools but are using the same old ones? Treat yourself! Are you a fan of the spa but never buy yourself beauty items? Treat yourself! Is your decor a little outdated and you haven't redecorated in a while? Treat yourself! There are so many different ways to treat yourself, and DealDash has you covered.
Outdoorsy Treats
You don't have to be prim and proper to still get a treat! If you're the outdoorsy type and love to get your hands dirty with projects in the basement or garage, you deserve a treat, too. As I said, a treat can be anything that you like that you don't often get for yourself. Why not pick yourself up some new power tools, a tool chest, or even a new grill? All of these items are offered for auction on DealDash, and you will love to treat yourself to one of these outdoorsy items! Want to see what you can treat yourself with? Just click here.
Get Pampered on DealDash
Pampering items are very popular treats, and DealDash has lots of them! No matter if you're interested in a new purse, watch, or sonic facial brush, DealDash has them all. There are lots of pampering and luxury items that you would love as a treat in the Fashion, Health, and Beauty category on DealDash. If you would like to check them all out, just click here.
A Treat for the Whole Family
You might be wondering if your family would like a treat, too. And the resounding answer is "Yes, they do!" There are lots of items on DealDash that can be enjoyed by the whole family. You can get a trampoline, a swimming pool, or a basketball hoop. There is no limit to the treats that you can find for your family on DealDash. Check out the Hobbies, Toys, Outdoors, and Games category on DealDash, and find a treat for the whole family to enjoy together. Just click here. 
Thanks for Reading
Thanks so much for reading this DD Tips article on tips to treat yourself (and your family!) Follow these helpful suggestions, and enjoy your DealDash experience much more than before. Don't forget to subscribe to all three DealDash sponsored blogs so you won't miss out!
Use these tips to treat yourself on DealDash. Find DealDash items you want such as pampering spa items. DealDash everything you need to treat yourself. Visit DealDash now to see how much you can save. Have a good time on DealDash, and happy bidding everyone!
This sponsored DealDash blog article was written by Dawn E, a mother of 3 who loves DealDash. Dawn was compensated for writing this article. This blog is written by real DealDash customers. The opinions and advice shared here represent our customers' views and not those of the company. Read even more on DealDashReviewed.com, or on her own blog, DawnBlogtopus.