Did you see the awesome polo shirt Bargains shoppers are winning on DealDash.com?
The man in your life is sure to look sharp wearing one of these brand name polo shirts. This high-quality item is made from low-lint 100 percent luxury pearl cotton, has custom mother-of-pearl buttons and has a two-tone sleeve and collar edging.  It comes in deep navy and ocean grey.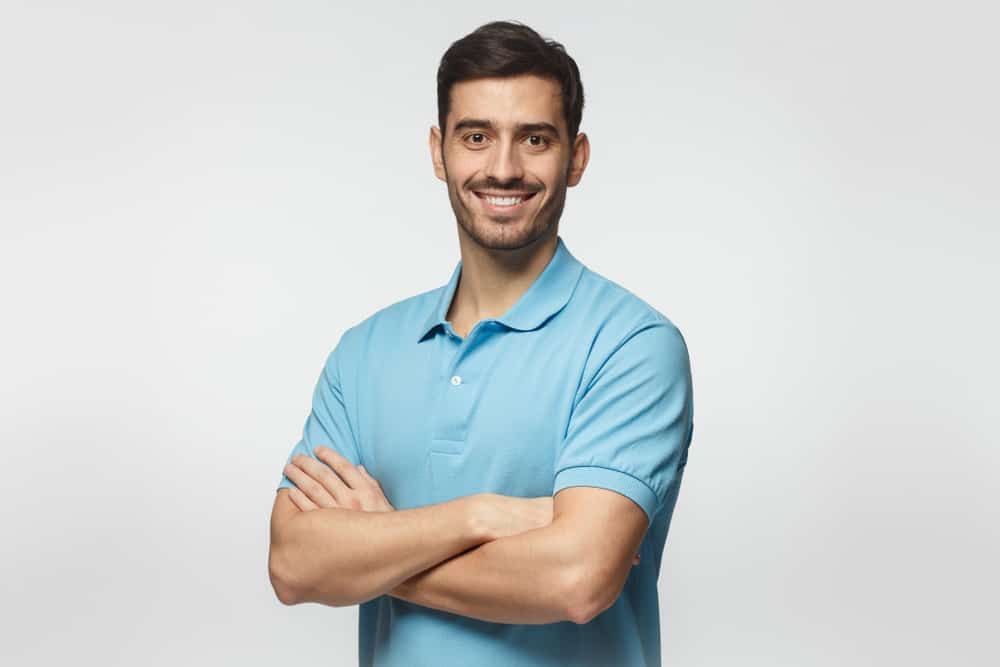 No wonder it has a BIN of $410 each, but several past winners got one at a bargain price.
Let's take a look at some of the fantastic bargains some DealDash shoppers got in this auction so far:
July 7, this polo shirt sold for $1.37 and the winner paid a total of $1.28 including the cost of the 3 bids placed;
July 4, this polo shirt sold for only 69 cents and the winner paid a total of $2.14 including the cost of the 9 bids placed;
July 3, this polo shirt sold for 86 cents and the winner paid a total of $4.83 including the cost of the 22 bids placed;
July 1, this polo shirt sold for $5.81 and the winner paid a total of $14.90 including the cost of the 60 bids placed.
As you can see from the above actual deals won this polo shirt just may be one of the best deals we shoppers could get. I know I would be delighted to get any one of those deals.
Head's Up!
It's always a good idea to read customer reviews before we start shopping, especially when it comes to an item of clothing that we plan to wear or give to a family member or friend as a gift.
According to the customer reviews for this polo shirt, while the quality and appearance received high ratings, the size did not. Sizes are S, M, L, XL and XXL but many customers said this shirt does not run true to size. In fact, several past winners mentioned that this shirt runs small so they recommend shoppers should shop for a larger size to get the right fit.
One former winner wrote: "Great Quality. I recommend a size larger. The XL fitted more like a tight medium."
Even with the problem with the size running too small this polo shirt still received a 4.89 overall rating out of a possible 5. No doubt, that has a lot to do with the high-quality of this shirt.
Shoppers can refer to the US chest size chart provided on the auction description. If shoppers have any more questions about the size of this polo shirt I'm sure DealDash customer service would be happy to answer them.

This sponsored blog post was submitted by: Barbara L. Sellers. Barbara was compensated by DealDash for this blog post. Blog posts are written by real DealDash customers. The opinions and advice here represent our customers' views and not those of the company.