Would you like to get a DealDash.com Facebook photo published?
All we have to do is submit a photo of ourselves with any auction product we won. If the item value is $200 or more we earn 200 free bids. If the item value is less than $200 we will earn 100 free bids.
To help everyone get motivated I decided to write this blog about how to take awesome photos that will grab everyone's attention.
Get Help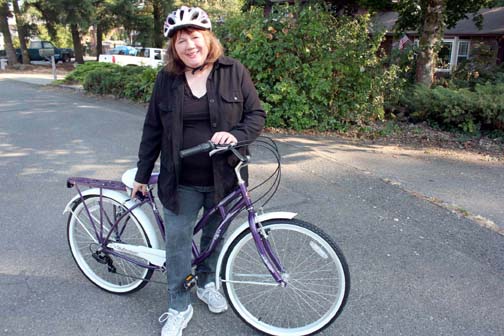 Perhaps the first thing we should do is to get another person to help us because it can be rather difficult to take a good "selfie." Taking our own photos with a cell phone seldom turns out as well as it should because we are rather limited trying to pose and take the photo at the same time.
If we have another person to take the photo for us, we might come up with a much better result. I'm sure most of us can think of at least one friend or neighbor who can take fairly good photos.
Focus
The last thing we want is to take a fuzzy photo that is not in focus. Most cameras today have a setting that is specifically for automatic focus. However, we might have to press the shutter button down only part way and pause a few seconds to allow the camera to make its automatic adjustment before we press the button down all the way to take the photo.
Before taking the actual photo we plan to submit, it might be a good idea to take some practice shots, too.
Lighting
While taking our practice photos it is a perfect opportunity to pay special attention to lighting. If we are using a flash, we may need less light and if we are not using a flash we may need more light. That will partly depend on how much light is in the room where we will be taking the photo. Some rooms might have enough windows that we have enough natural light.
Other rooms might not have enough light unless we turn on some lights. When we take photos with lights on it sometimes causes us to get "light spots" that show up in the photo. Sometimes we can correct that by changing where we are standing.
If we do not have much light, remember we are not limited to taking photos indoors. We could consider taking photos outdoors as well.
Distracting Backgrounds
We must remember that the main purpose of our photo is to show off the product we won on DealDash. Therefore, we should take our photo fairly close up where the winner and the product is about all we see. If we have Photoshop, we can sometimes crop our photo to get rid of any distracting background. Taking the photo with a plain and simple background and getting up close to our subject might be best.
Be Creative
Instead of taking an ordinary photo, we might think of something we could do to make the photo more interesting. For example, if we won something like a mixer, instead of just holding it we might want to take a photo of us actually using it. Sometimes we might stand on a ladder and shoot down or lie on the floor or ground and shoot up to get a unique perspective.
For example, I won a bicycle from DealDash several years ago and I put my bicycle helmet on and went outside to ride my new bike and then I had someone take a photo and it turned out fairly good. In that case, a little outdoor scenery to go with it was okay.
Fascial Expressions
DealDash winners should look like happy and excited winners. Avoid facial expressions that look like you are going to a funeral. I can understand that some people might hesitate to smile if they don't want anyone to see that they recently lost some teeth. But we can always learn how to smile with our mouth shut. I did. But the main thing is to look natural and real and don't be afraid to show excitement.
Remember we can only send in one photo per winning item and we can only submit one photo per week. It's a good plan to submit the weekly photo on Sunday or Monday for the upcoming open photo period. Then send your photo to: [email protected] to collect your free bids.

This sponsored blog post was submitted by: Barbara L. Sellers. Barbara was compensated by DealDash for this blog post. Blog posts are written by real DealDash customers. The opinions and advice here represent our customers' views and not those of the company.