Most people are not born into wealthy families. Therefore, most of us have had at least some experience wanting items we could not afford to buy. I call those times our poor days.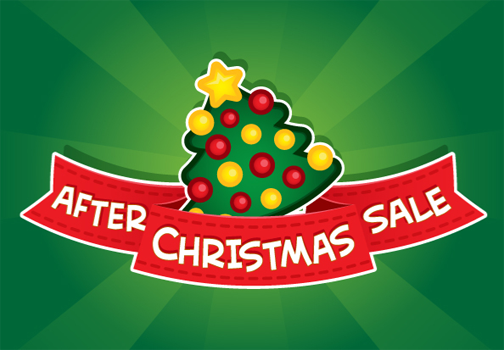 I have had more than my share of poor days when I had to follow a strict budget to just pay for my "needs" and had little or no money left over to take care of my "wants." Does that sound familiar?
During my poor days, I did a lot of "after Christmas" shopping. If I bought all of my Christmas gifts the day after Christmas, I could take advantage of 50 percent off sales. Then I could afford to give family and friends twice as many gifts for the same amount of money. Sometimes I even shopped for my next year's Christmas gifts by taking advantage of "after Christmas" sales.
What does this have to do with DealDash.com? Actually, it might have a lot to do with DealDash because we can do some "after Christmas" shopping on DealDash as well. I tried it and I liked it. I won some awesome "after Christmas" deals on DealDash, too.
Here's what I found:
Less Competition
While I was doing my "after Christmas" shopping on DealDash I noticed the fierce competition levels appeared to be much lower, especially during mid-day. It picked up a little later in the evening. Apparently, shopping at mid-day during the off season times might be the best times to win great bargains.
I prefer to shop in auctions that have fewer than 31 shoppers competing for the same product, but that can be difficult to find during the peak of holiday shopping seasons. However, today I easily found 10 auctions with fewer than 31 shoppers on the home page, and it really paid off.
Easy Wins
After shopping on DealDash.com since Feb. 8, 2012, I am now on Level 73 and I won an average of a little more than 100 auctions per year.
I always look forward to shopping on DealDash because I find it to be relaxing and entertaining,
However, I've been very busy the last few years working on becoming an author. I got my first book published last year and now I'm working on another one. That means I only have enough time to shop on DealDash about once a week, and (until now) I seldom won more than one auction a day when I do play.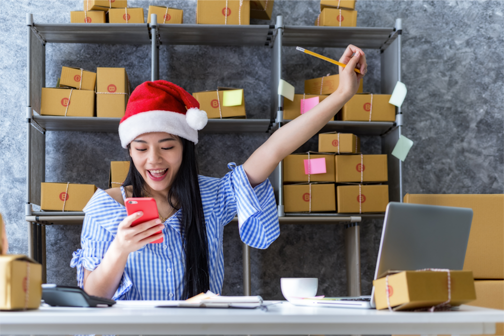 Therefore, I was so pleasantly surprised when I won five auctions yesterday and three more today. All I could say was, "Yeah! What's happening?" I think "after Christmas" is just a great time to shop on DealDash for more reasons than one.
Best Time to Shop Online
Perhaps the best reason to shop on DealDash at this time, however, is for our own safety. Thank goodness we now have vaccines, but according to recent news it appears we still need to follow the recommended safely guidelines for a long time to come.
In other words, it makes good sense to stay home, stay safe and shop online.

Blog posts are written by real DealDash customers. The opinions and advice here represent our customers' views and not those of the company. This sponsored blog post was submitted by: Barbara L. Sellers. Barbara was compensated by DealDash for this blog post.