When I was growing up, my mother often said, "The early bird gets the worm." We probably all heard that, but when it comes to shopping on DealDash.com I say, "Early shoppers get the bargains!". As more and more people are shopping from home this holiday season, it's good to plan forward. Shipping times should be taken into account and that's why companies like DealDash start their 2020 holiday sale earlier.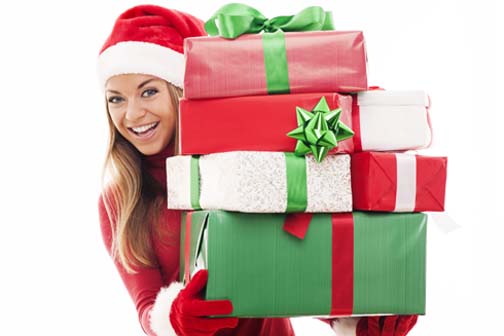 That's right. It is not too early to start planning ahead and shopping for the holidays. By shopping now we will allow for enough shipping time that we will not have to worry about receiving our winning packages before Halloween or Christmas.
Whenever I get my holiday shopping done early, it is much easier to just relax and enjoy the festivities later on. Of course, we might not have many festivities this year because of Covid-19 (but we shouldn't let that stop from helping those around us). However, that's all the more reason why we should do most of our shopping online from the safety of our home.
The Best Holiday Pre-sale of 2020?
The most exciting news is that DealDash is already planning ahead for the holidays and one of its promotions is already happening this week! First, DealDash will offer a new "Carry forward offer." You get a special one-time coupon of 11-cent bids that we can use the following week of Sept. 28 if you buy 5000 bids this week!
On the weekend of Sept. 26 and 27, DealDash will kick off a huge "2020 Holiday Season Pre-Sale" that we will not want to miss because this is the big one that promises to be a real winner. This event will feature the following:
Both days we will be able to buy bid packs for only 11-cents per bid, and I think this is the first time DealDash ever did this on consecutive days. At this "low as it will go" price, we might want to purchase enough bids to last for the rest of the year and save a lot of money in the long run.
Both days DealDash will double the number of auctions going live. This is awesome! More live auctions at the same time makes it much easier to find one with fewer competitors that we can win.
Both days DealDash will double the "time as highest bidder multiplier." This means our green line will move to the right a lot faster so we can collect our free bids much sooner.
Both days DealDash each auction that starts between 3 and 4 p.m. (Pacific Time) will have a duplicate auction starting at the same time. I don't remember seeing this auction before but that means we can choose the auction of our choice with the least amount of competition.
We can also expect to see some brand new auction items as well.
Gift Ideas
I have already found some new auction items on DealDash that would make awesome gifts. Here are some products that I know would be a big hit with family and friends on my shopping list:
Play station gaming console
Camera with an interchangeable lens
Electric wine opener
Luxury sheet set
Pet bowl set
Scarf
Fitness activity tracker
Variety of watches
Rugged backpack
Kitchen pots and pans
I can hardly wait to see the new holiday items that DealDash will soon add to its inventory of popular and high quality products.
Remember to mark your calendars now for Saturday and Sunday, Sept. 26 and 27 2020 for the huge DealDash promotion of the year event because you will not want to miss it.

Blog posts are written by real DealDash customers. The opinions and advice here represent our customers' views and not those of the company. This sponsored blog post was submitted by: Barbara L. Sellers. Barbara was compensated by DealDash for this blog post.